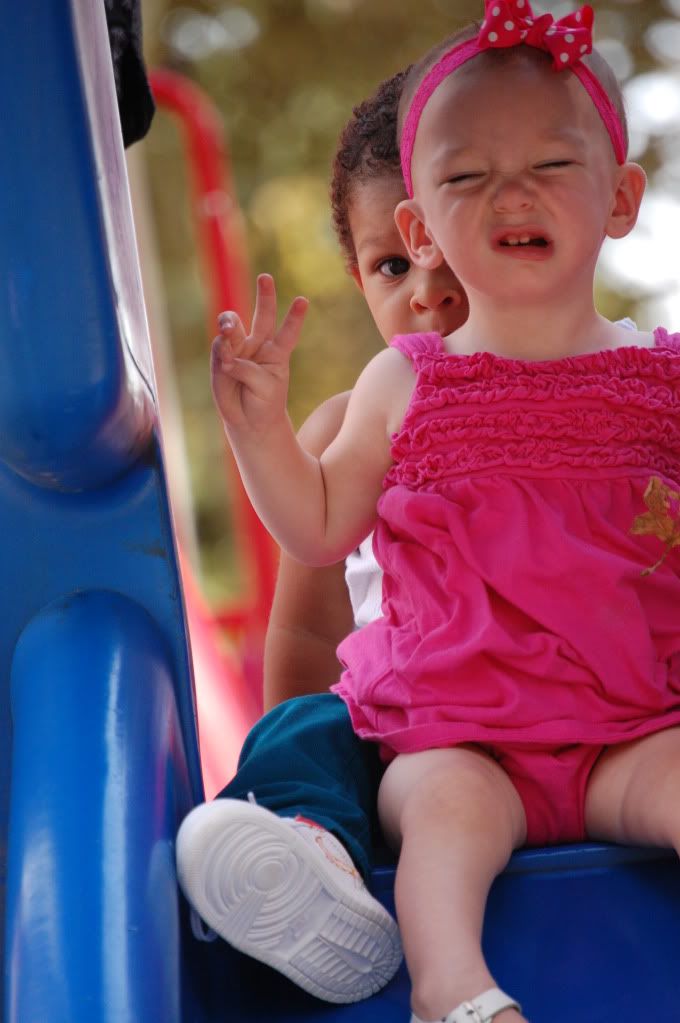 I had to pick this one because it embodies Emma and Isaiah's relationship. If I could get a pic of them wrestling, I would have posted that ;0 BUT since you play referee when these two are together pics are not generally being snapped.
Isaiah loves Emma. Emma loves Isaiah too...but...Isaiah LOVES to hug and kiss her to show her affection. Emma is not so much in to the invading her space game. SO. When he comes to hug and kiss sometimes she'll let him be quick and move about, but mostly she is trying to run away from him or trying to get out of his arms turns in to a wrestling match where biting comes in as defense! She's knocked him over, they've rolled around, she's taken him out....it's crazy. Glad my little girl knows how to defend herself ;0
So to me this picture says 'get away from me already' ;0 but lovingly so...and Isaiah just wanting to be near her.
This pic was part of our park photo shoot. To see them all again,
click here
.