After spending Saturday at the Magic Kingdom and Sunday driving home, we basically had all day/night Monday with Tyler in Aventura (sad, I know!) because Tuesday we had to have him at the airport by about 2:30 or so...LUCKILY (umm...I'm not sure if it was luck?!) there was fire alarm testing both those days, so we had no choice but to go out :)
In fabulous Florida weather style, we went to the park!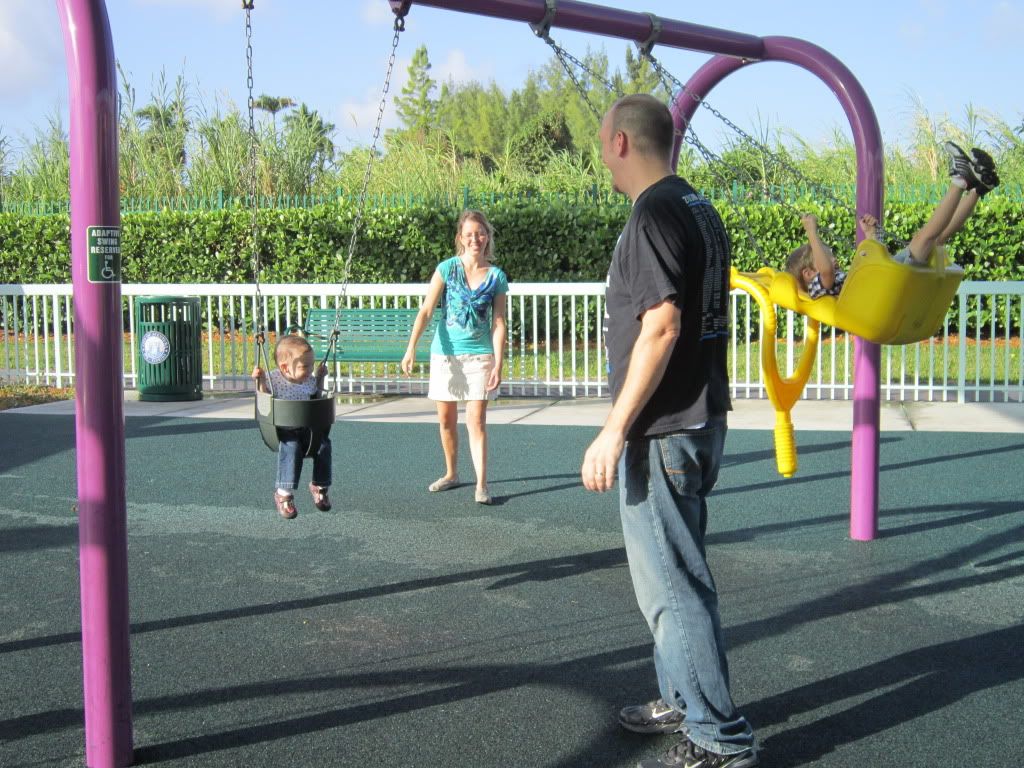 (tyler's apparently whistling a tune as he watches little Ms independent ;0)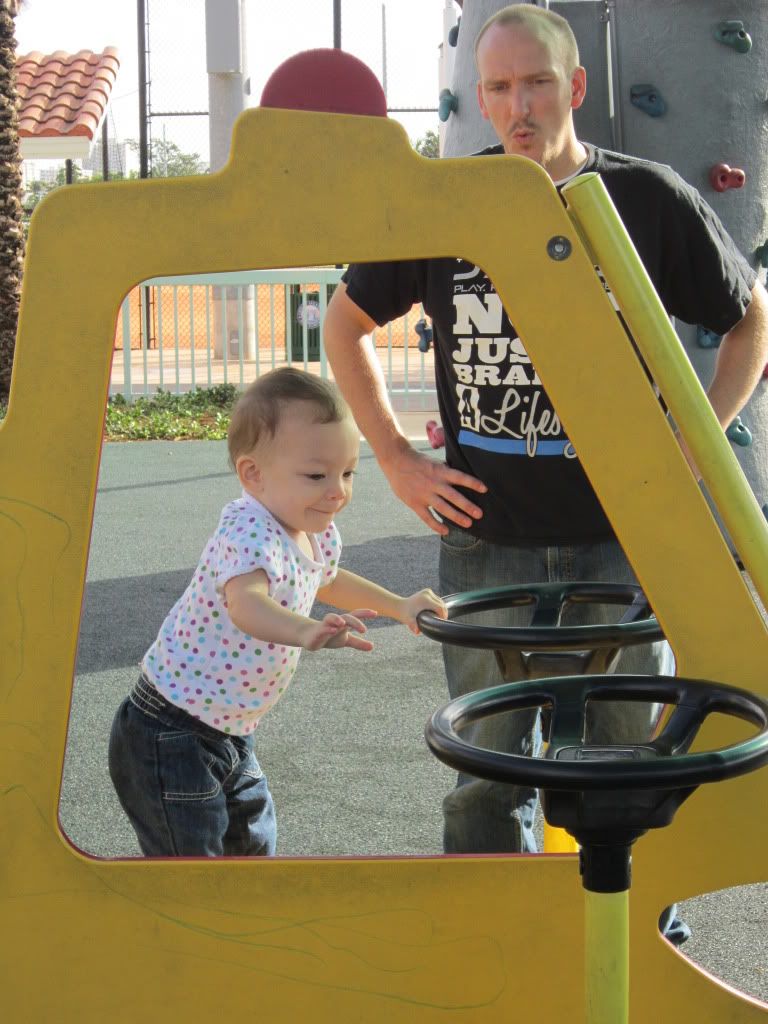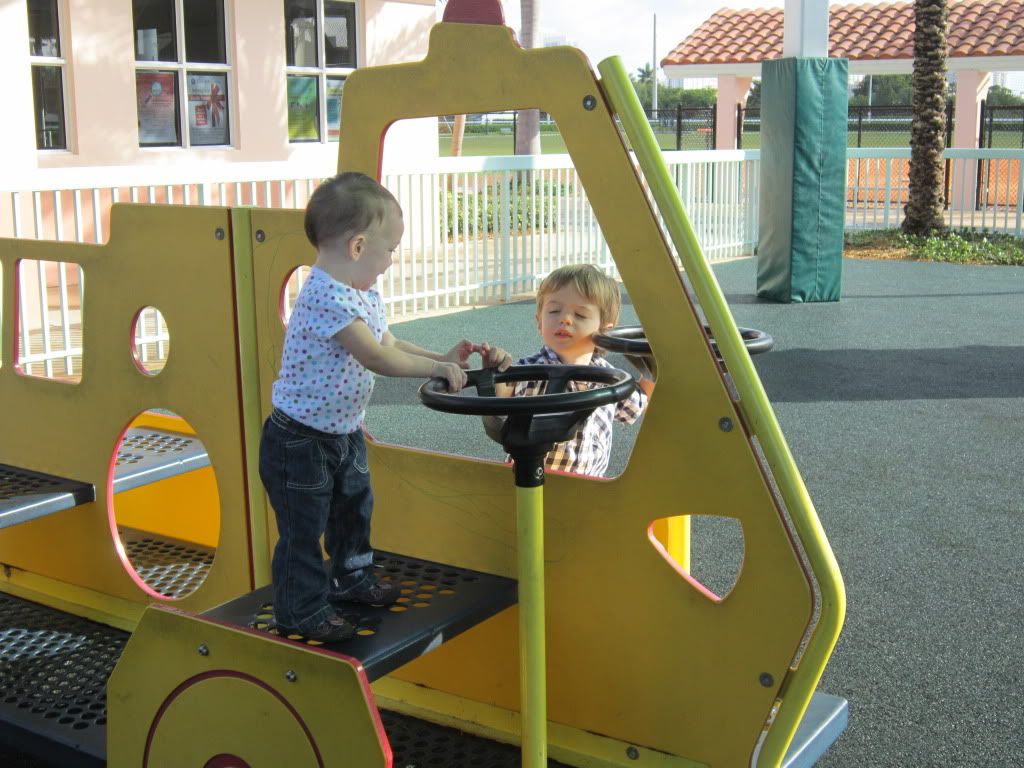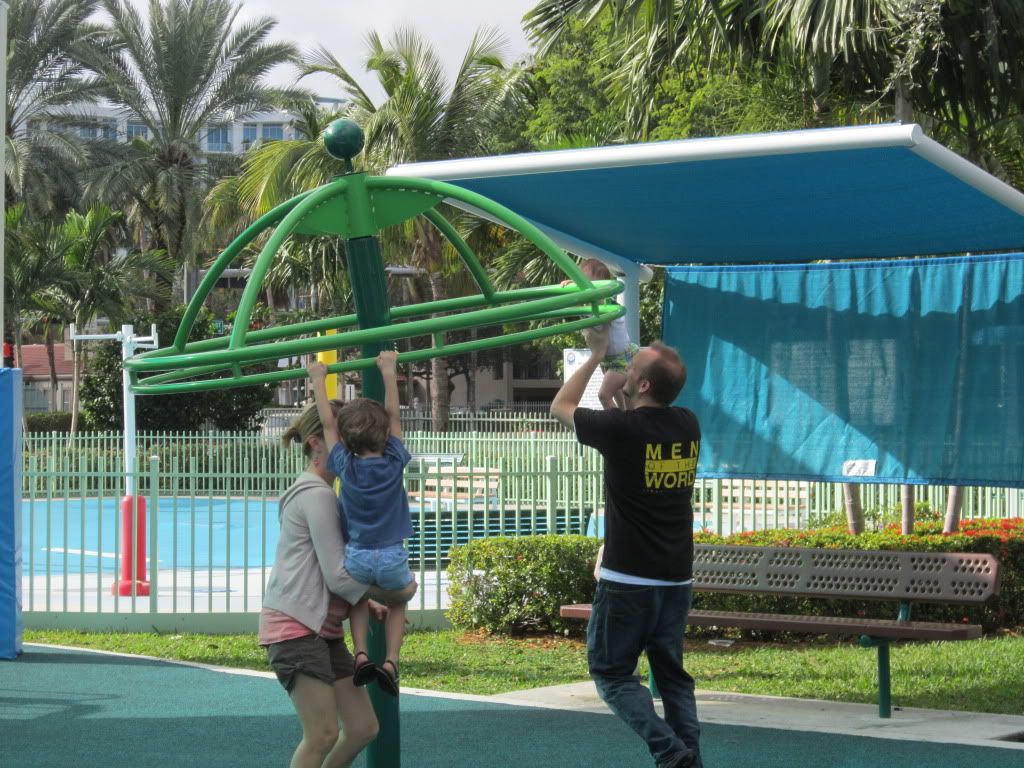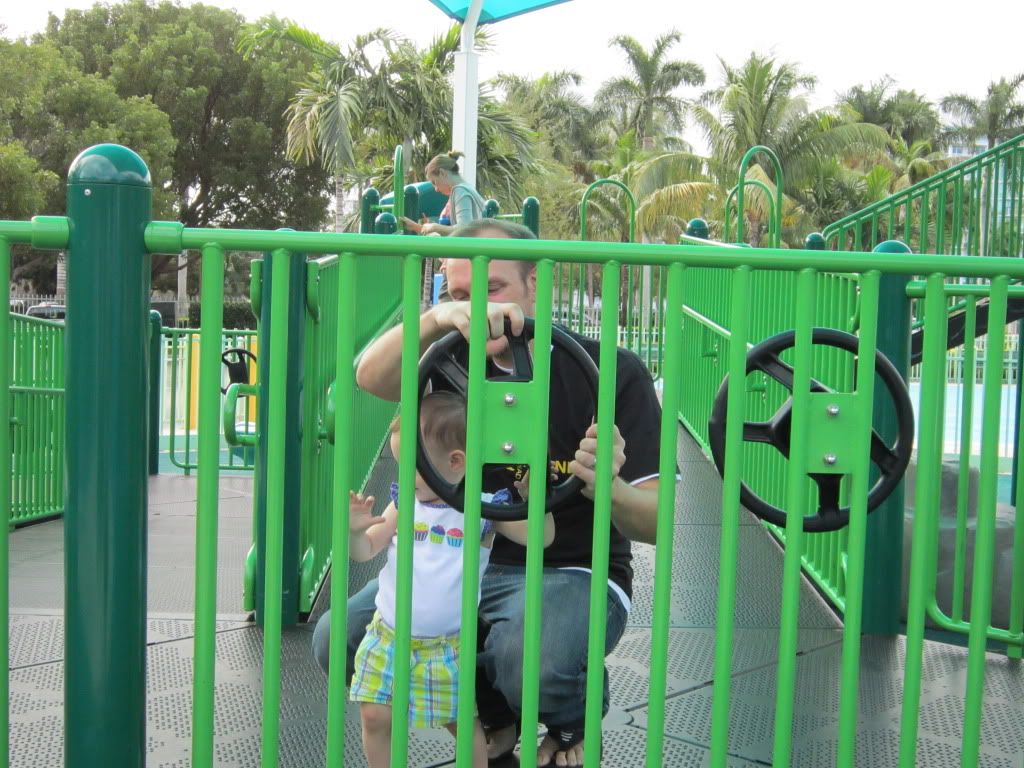 the parks in FL are so fun! I was just sharing with a friend of mine as we were at the park across from our house yesterday, that it was so nice that they generally had 2-3 separate play areas set up for different ages so Emma really could run around without any help getting around, we'd just watch her for safety...and fun;0
we also went on this fabulous 3 mile walk around a golf course (i think!) and saw some gorgeous scenery. I think it was just awesome to be in a tank, flips, skirt and in the sun in December. My vitamin D levels were grateful ;0
Monday evening, we went to this super neat shopping area that had some fun 'date night' options (wine and cheese cafe, and a few other nice looking places for food and drinks). They had some fun fountains that were lit up that we watched for a while...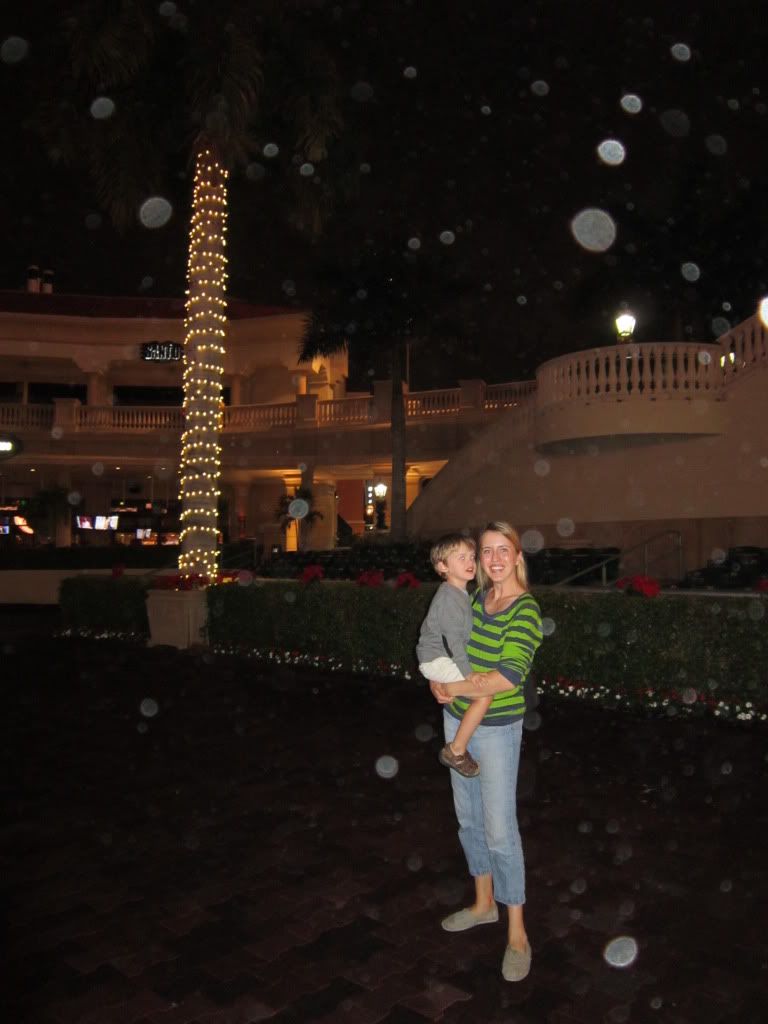 (and posed in front of ;0)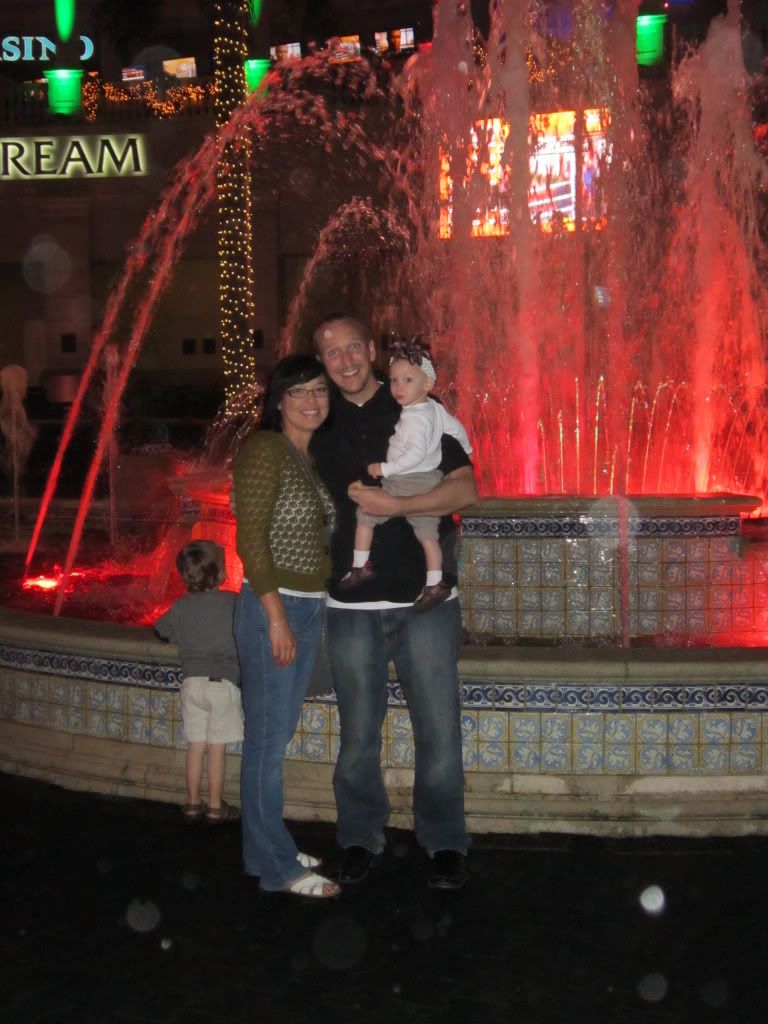 But the main event were some trees they had beautifully lit up that were programmed to some fun Christmas music.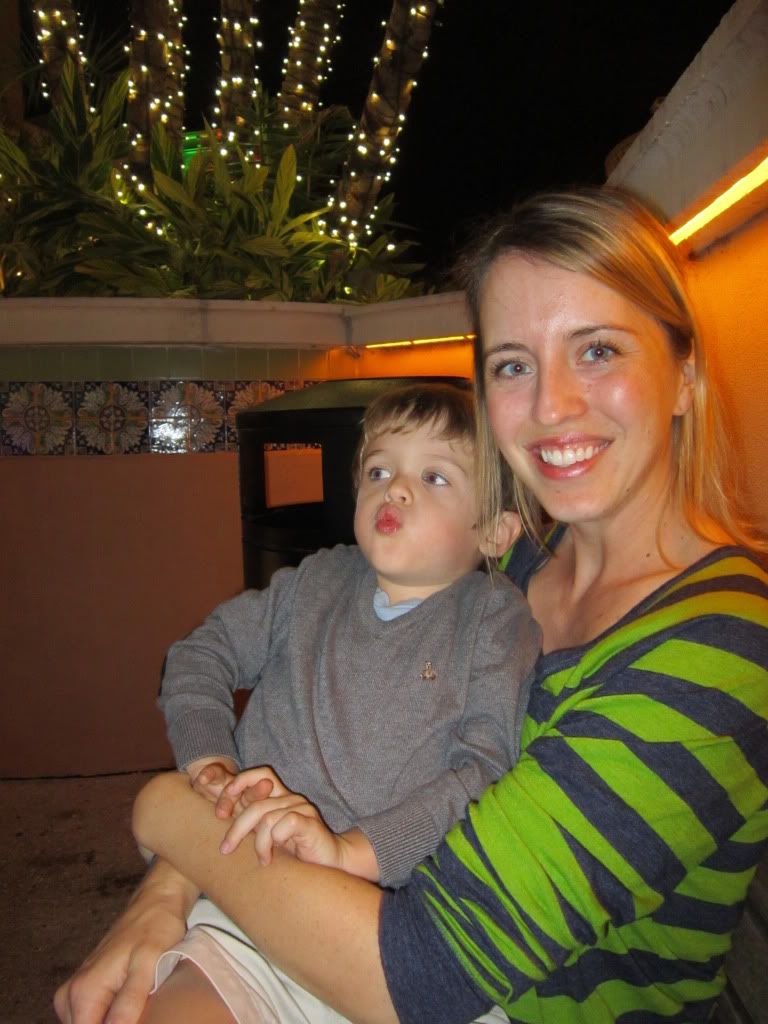 ...again...posing ;0 trying to get a fun holiday photo I suppose :)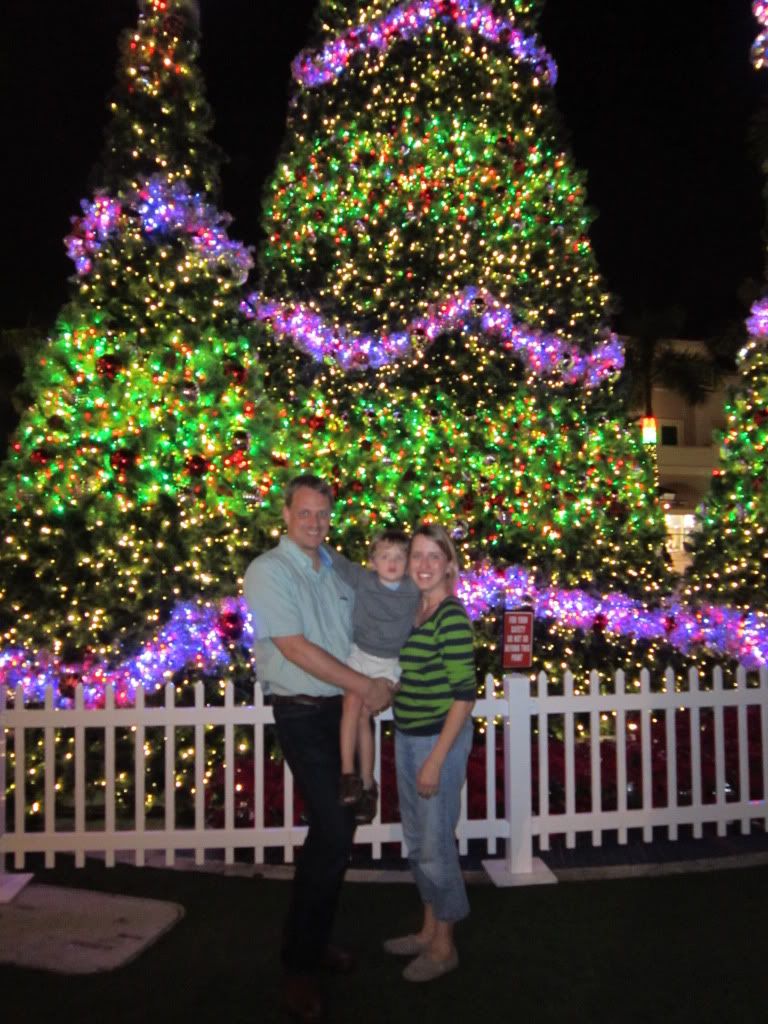 I love that Thomas' 'normal' face in pics is some kind of look -
(we were lucky to get the smile above, I do believe!)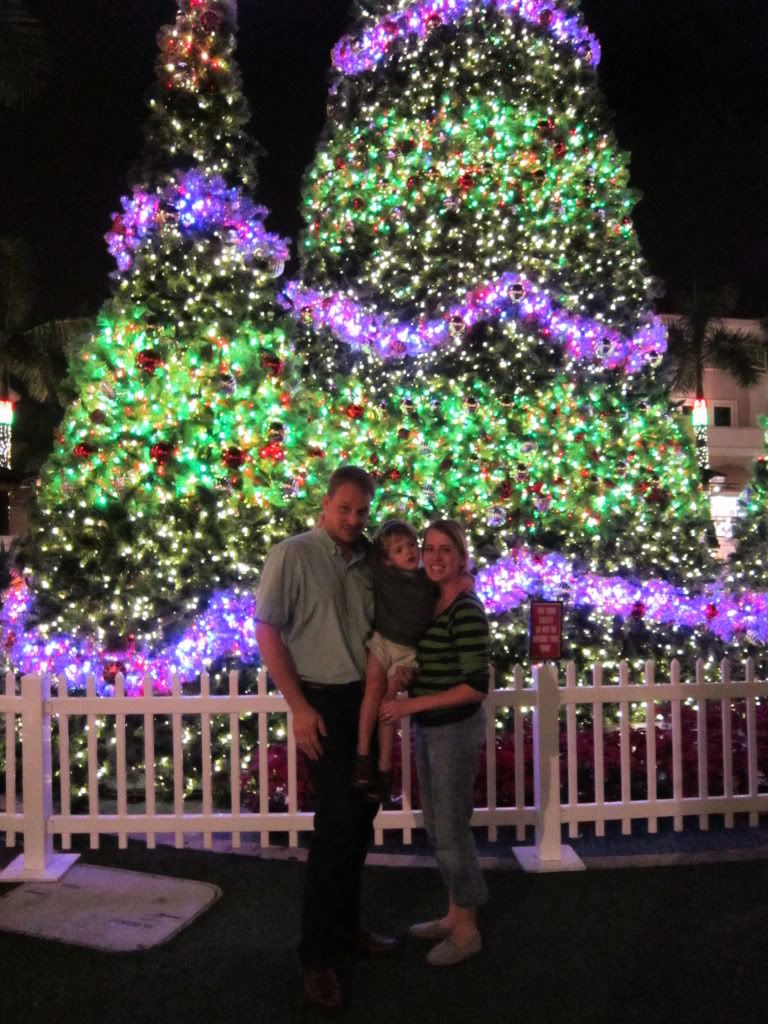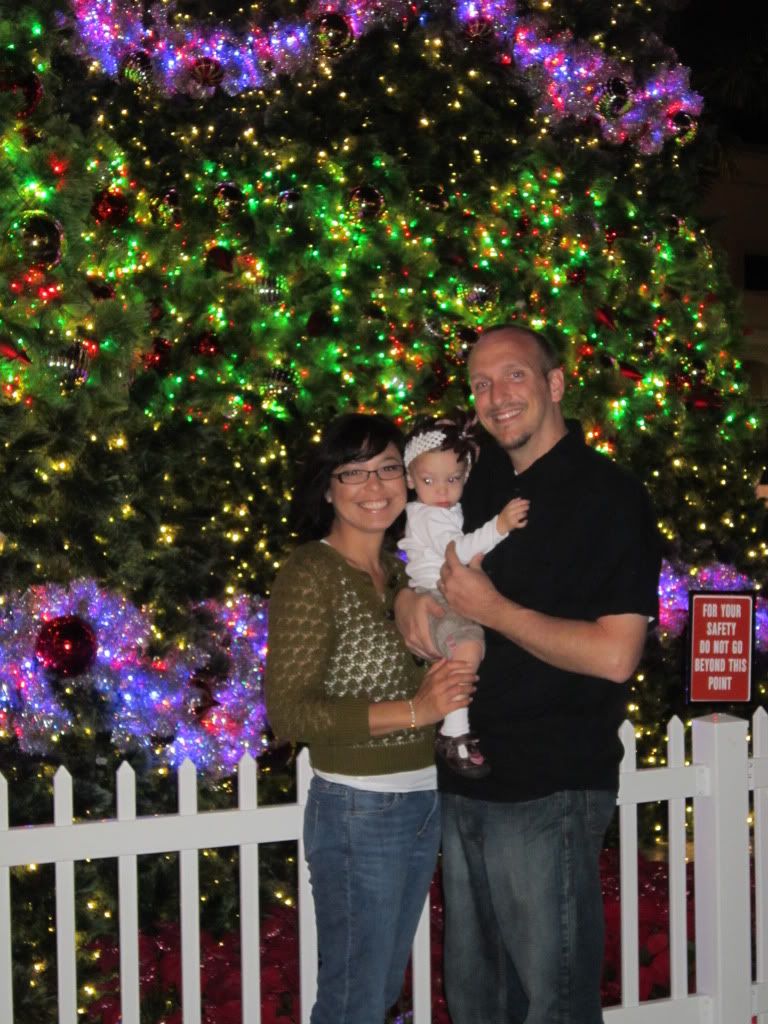 this angle: see how high the trees were?!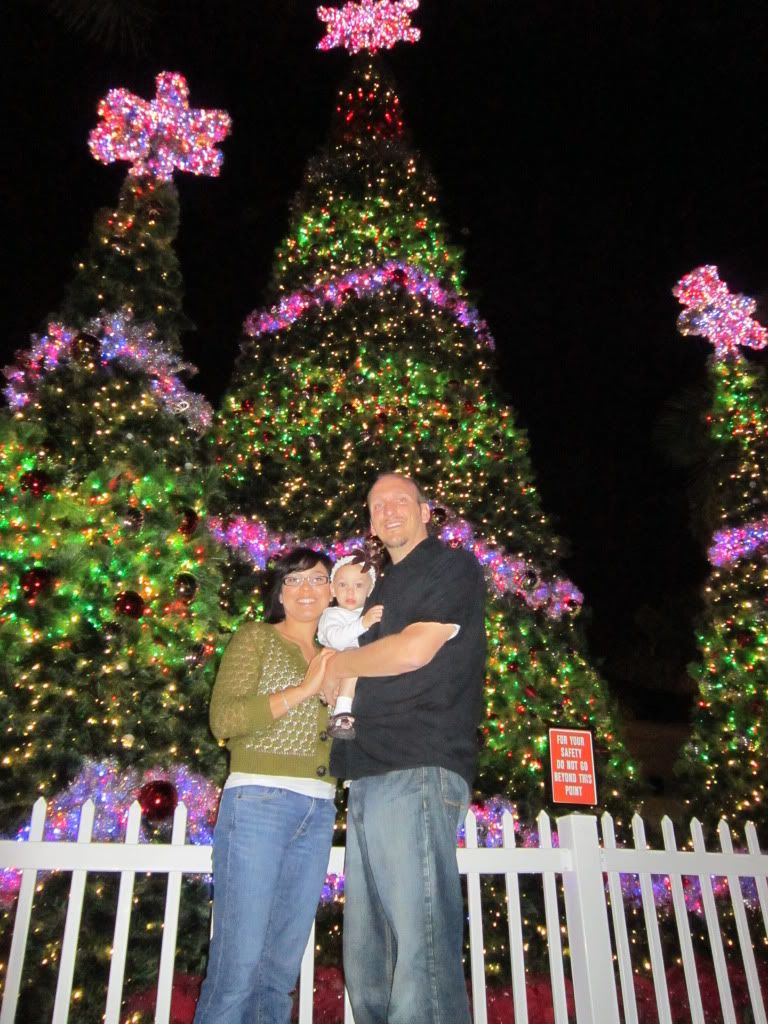 Ohhh...I just remembered the wine and cheese platter we got to-go (so we could enjoy when we put the kids to bed when we got home!). Not so much che
ese

connoisseurs

the
4 of us ;0 I think we just enjoyed the wine, crackers and fruit mainly ;0 Awww...sweet evening together.
(Note to T/S/J: Love and miss you guys!)
There was one more thing we were able to do with Tyler while he was with us...but there are far too many pics I want to share of that, SO...I will share it on the next post ;0
Happy Monday! Thanks for your prayers - keep them up! Today's Tyler's LAST and LONGEST day of work (probably will get back to his room about 1/2 AM - if he doesn't hit a card table on the way back in;0). He comes home TOMORROW!!!!!!!!!!!!!!!!!! and he'll be off Wednesday - SO THRILLED. can barely wait :)