For this post I had to put two together because they're both special to me ;) (and from the same evening).
First, my girls. We just had lunch together a few weeks back and just realized that Kimmy (left) has been the most consistent person and friend in my life for the past 14-15 years. She and I met through JAMZ and of course had that in common, but we had our Chevy's Margarita nights after crazy days at work, I was a bridesmaid in her wedding and she's organized my showers (woulda been a bridesmaid had Tyler and I not done it solo;0). She was there the day of my dad's funeral. She's invited me to her home on holidays when I was alone. She texts me just because and get this, we actually have PHONE conversations (who talks on the phone anymore?!:0). Love this girl.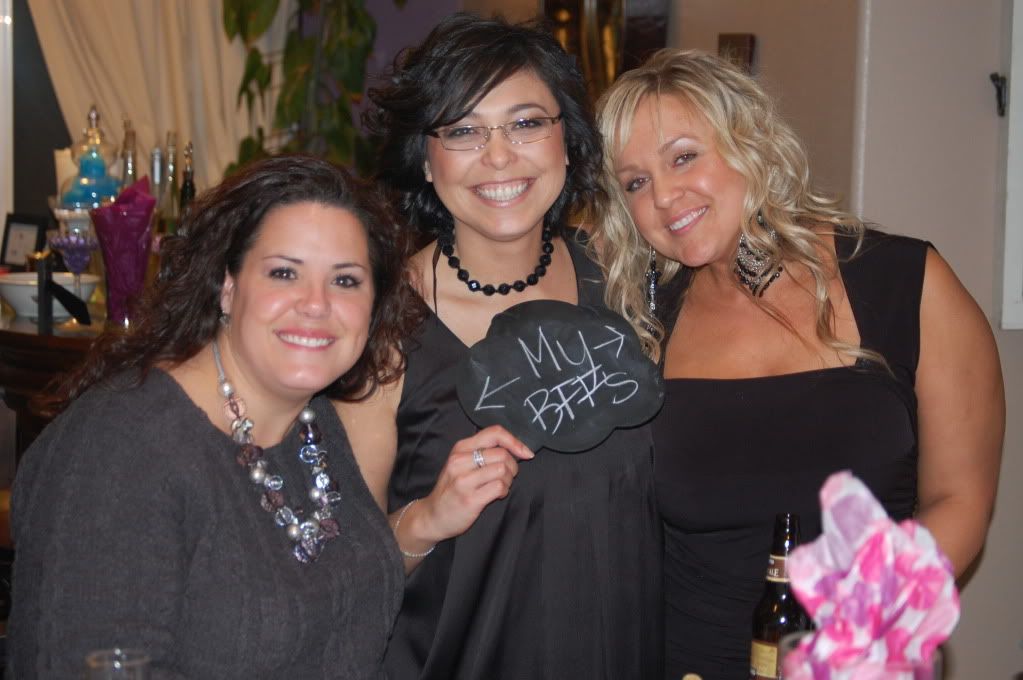 On my right is Ging. She is just amazing to me. She came in to my life about 6 years ago, we met through Kimmy as she was her maid of honor and I was a bridesmaid. She and I hit it off immediately with our crazy 'other' side (we appear calm and propper most of the time;0). When I was hit with news of divorce, she was the only person in my world that I knew had walked that road before me, and I clung on to her so tightly. I left work for breaks or lunch and went to her house for encouragement and just a friend to lean on. She's held my hand through some of my life, and I enjoy nothing more than to be returning the favor as I get to hold hers during some rough seas in her current life. I get the honor of being a part of her Bible study group on Tuesday mornings...and just love doing life with her! She's probably the person I 'talk' to the most on a weekly basis. and by talk I mean text (she not much of a phone talker;0). I can be brutally honest with her about me, my life and just everything; as she is with me.
This pic was taken at my 33rd bday party that Ginger and Tyler planned for me!! I told her I wanted a cocktail party and she ran with it planning every last detail. I LOVE YOU girl!!
AND...my #16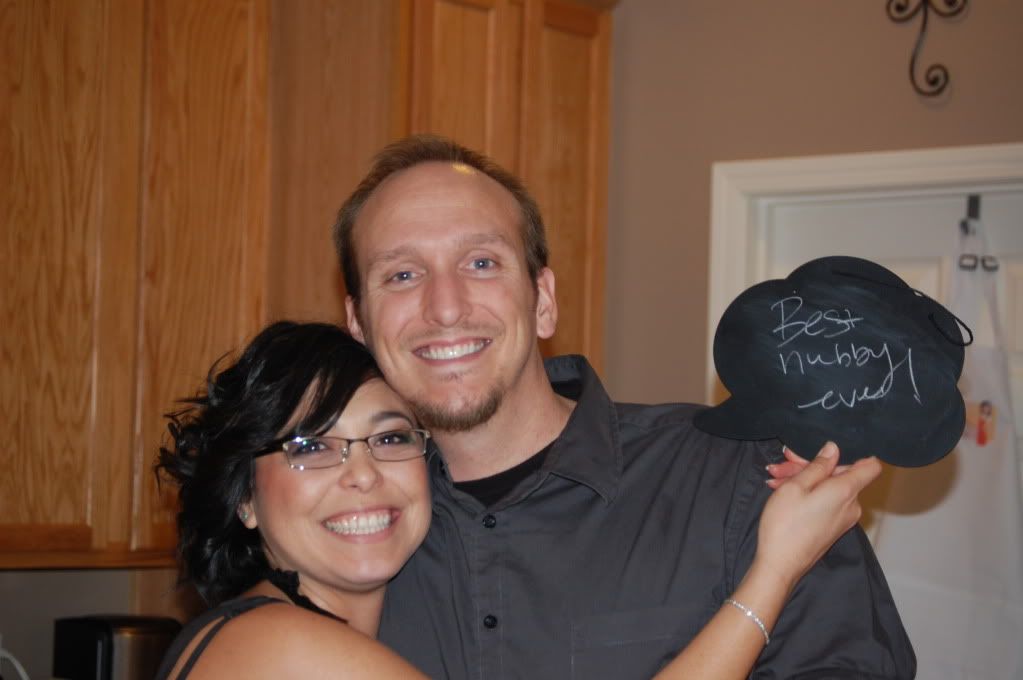 The most amazing man I've ever met! He's made all my dreams come true in just 5 short years. Even dreams I didn't realize I had (God hadn't placed them in my heart before;0)...and I know there are many more unrealized dreams to come for him to make happen. We don't get to take pictures together much anymore...I really think this is like 1 of 3 or so taken of us this year. Tyler - you are my angel! I LOVE YOU!!
See full birthday post
here
.