Some of you wonder why I call my grandma "Lita"...even those of you spanish speakers ;) AbueLITA is grandma in spanish...and somehow my sisters and I decided to drop the 'Abue' (which some of my cousins call her) and stick solely to Lita :)
On June 23 she turned 89. MAN! That's just incredible to me. My grandpa died 44 years ago, so she's focused the last 44 years on her children, grandchildren, great-grands and was BEGGING for great-great-grands, which she now has (Isaiah, Jayce).
My mom, aunts and uncles started her day off by waking her and bringing coffee and bread to snack on. Once Emma napped and was ready for the day, we headed over and made her one of her favorite breakfasts - pancakes!! It was a nice, intimate morning with just a handful of us.
Then, Tia Amparo had everyone over for dinner...and we filled the house with family :)
Here are a few pics of that evening.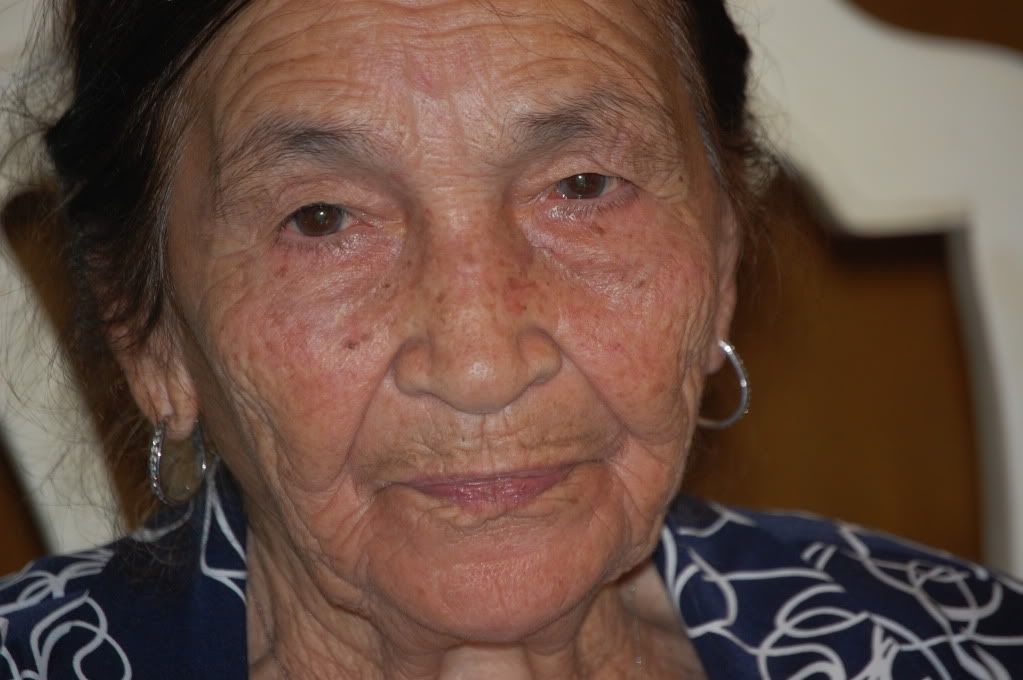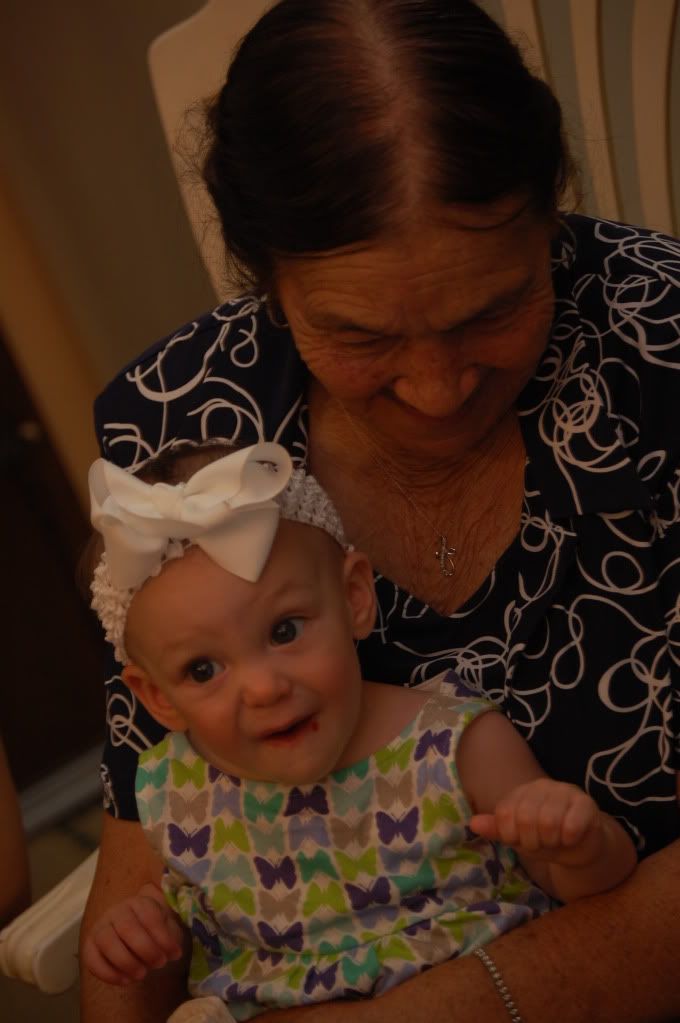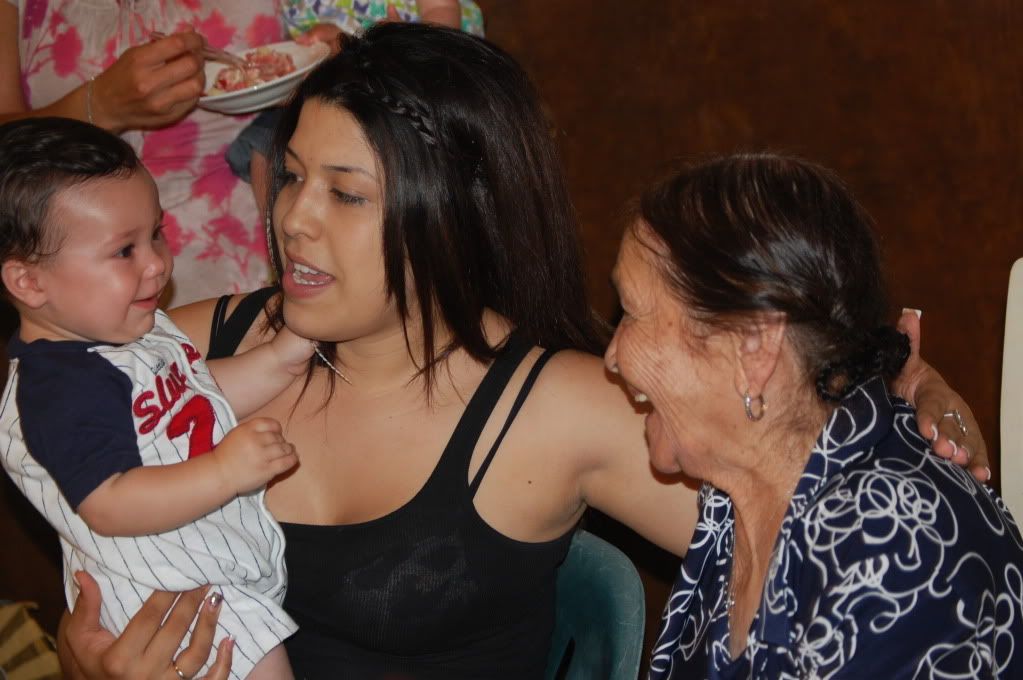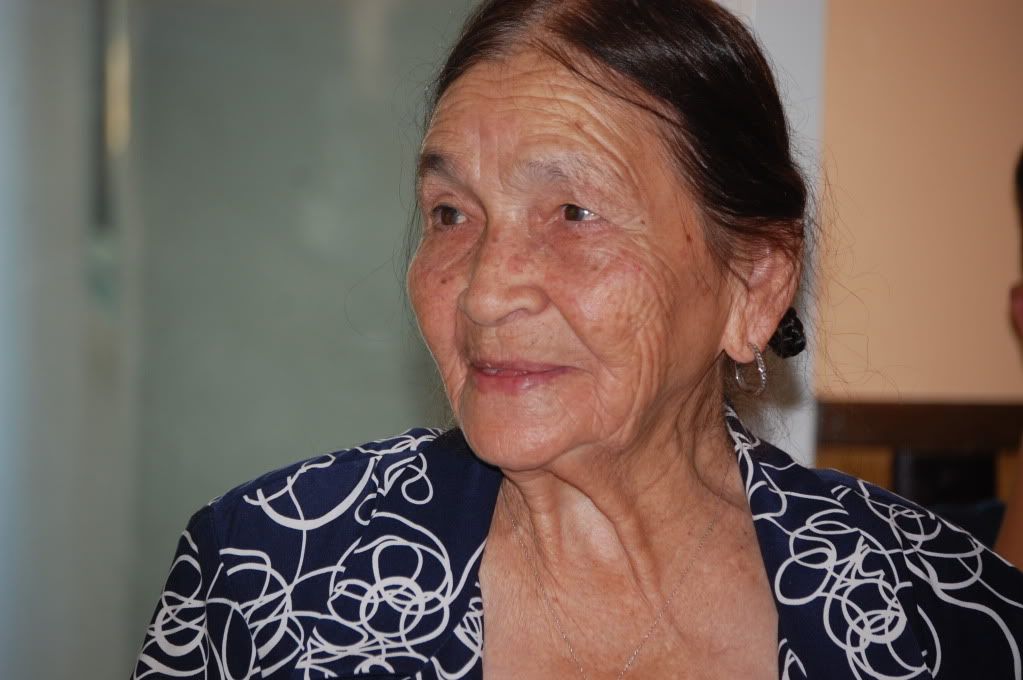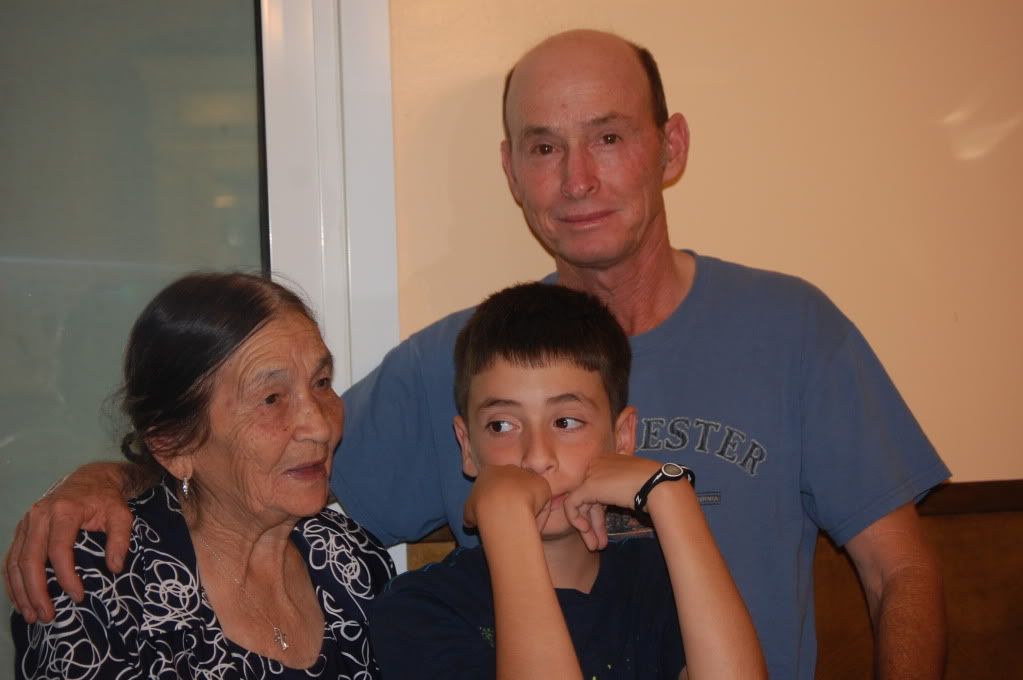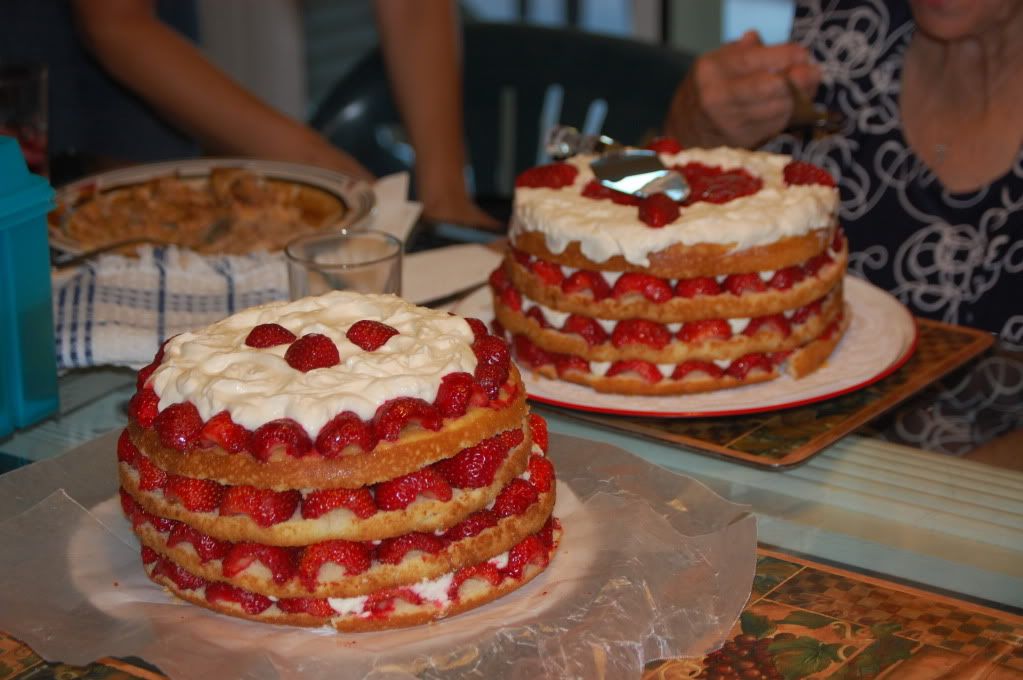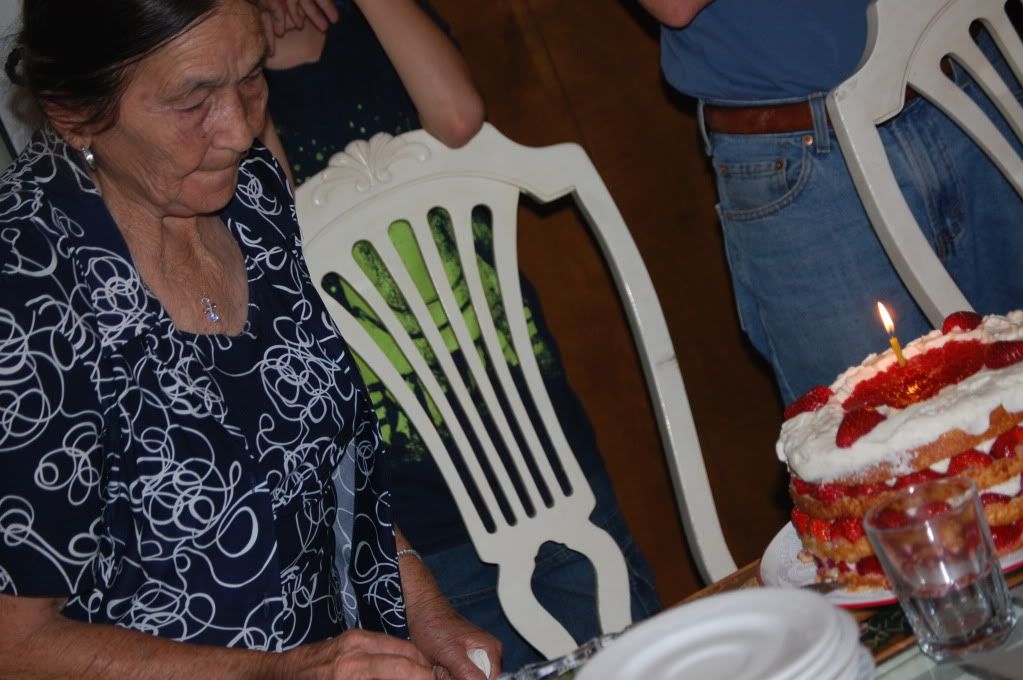 Lita couldn't wait to try it ;)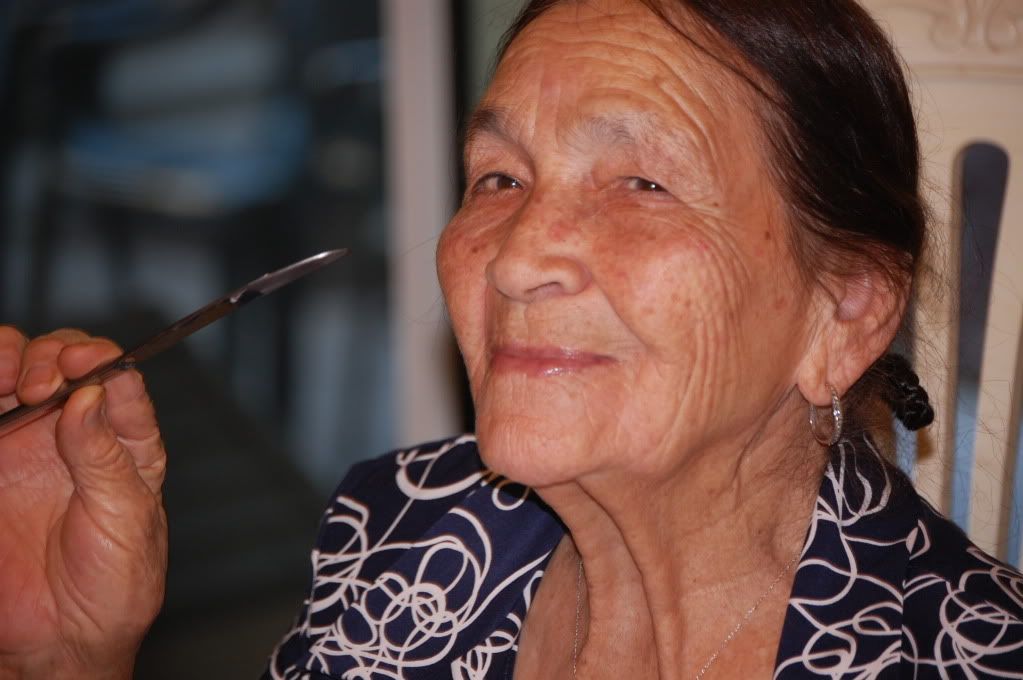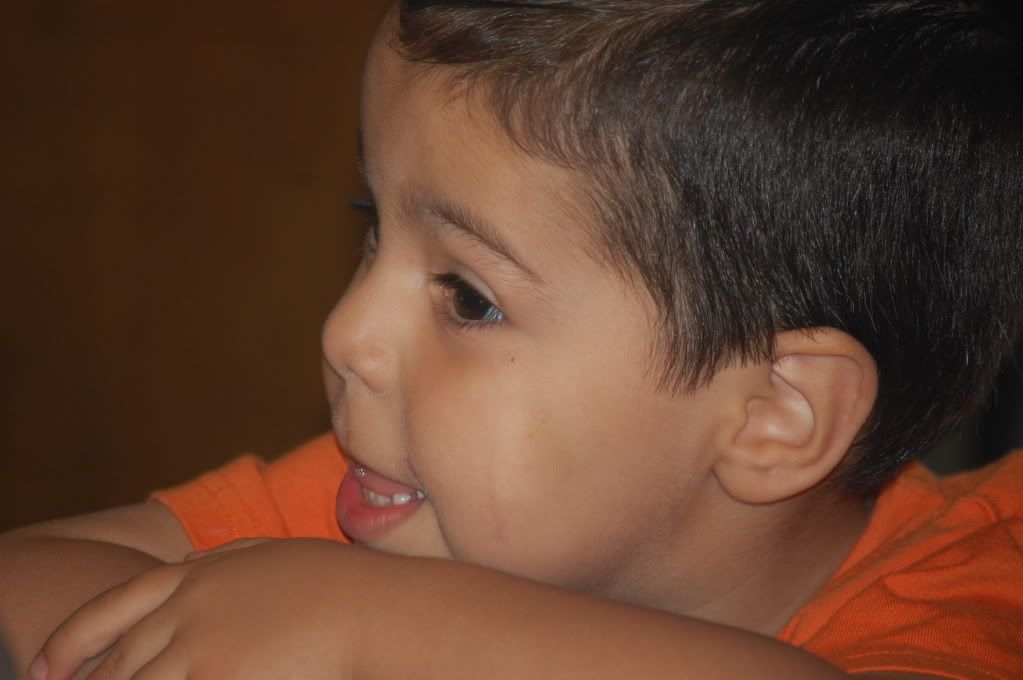 had to catch Nando in the act of keeping the kitchen clean throughout the evening!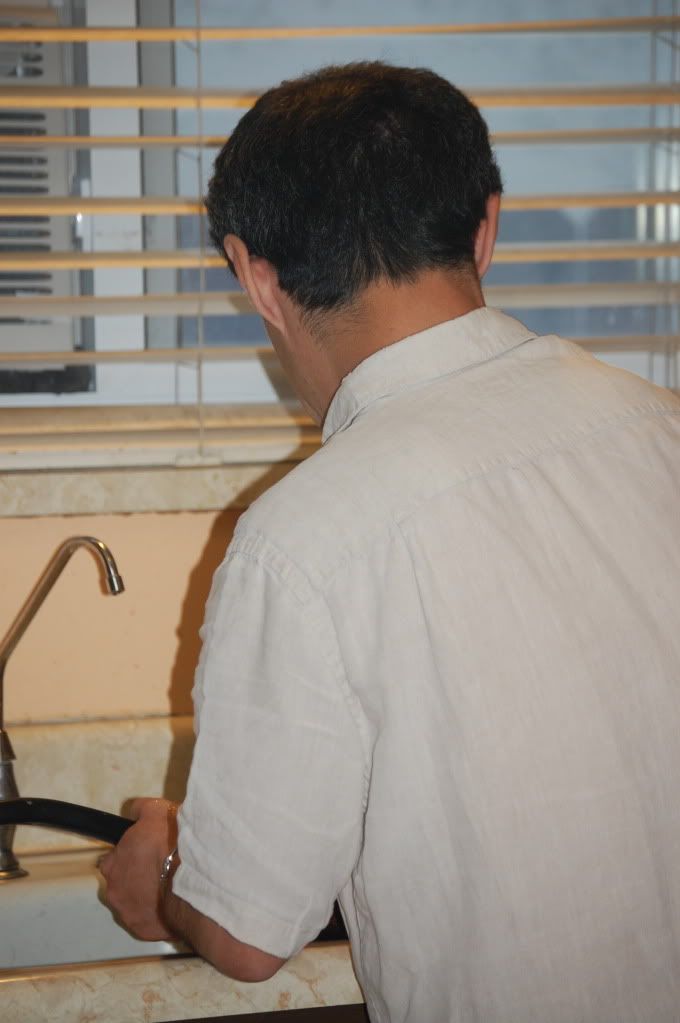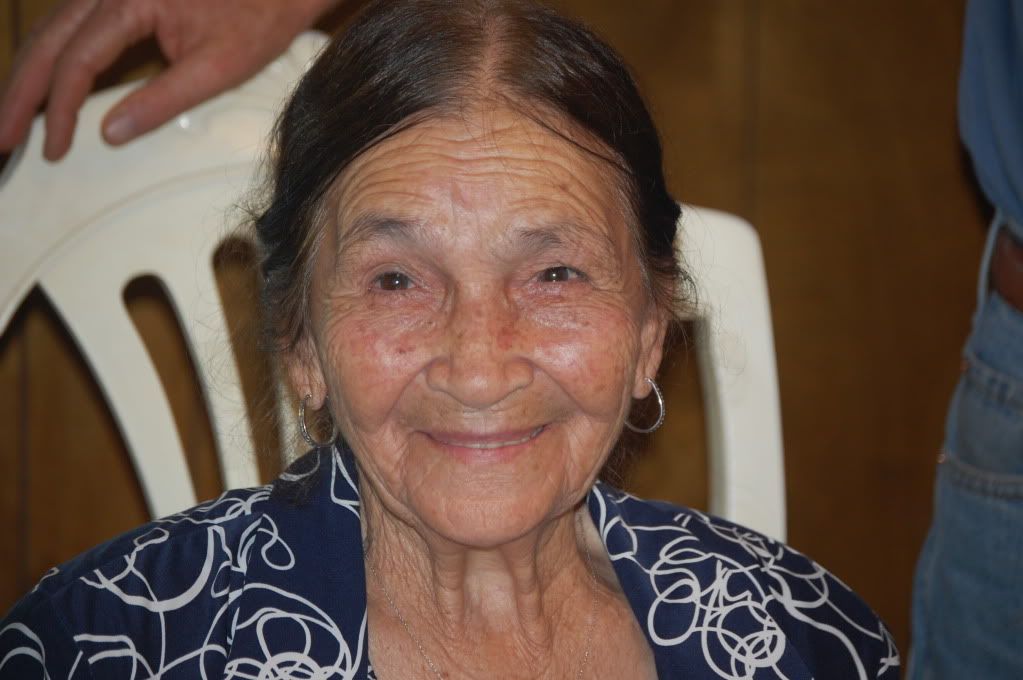 ...and you can bet the plans for the big 90th celebration have already begun ;0