Um...a little late, yeah?! :) I just realized I didn't share our lovely photos we took of Tyler on Father's day! And, for those that would have loved to see Mother's day pics - those got lost in our breakdown of the drive :(...
Not these, tho!
One of the tricks daddy has taught Emma is to give him high-5. I say give to him because she'll do it for him EVERY time he says it, but me only sometimes :) So for now, it's their special fun.
Sometimes Tyler has her play the drums on his head, which I think they both enjoy equally :)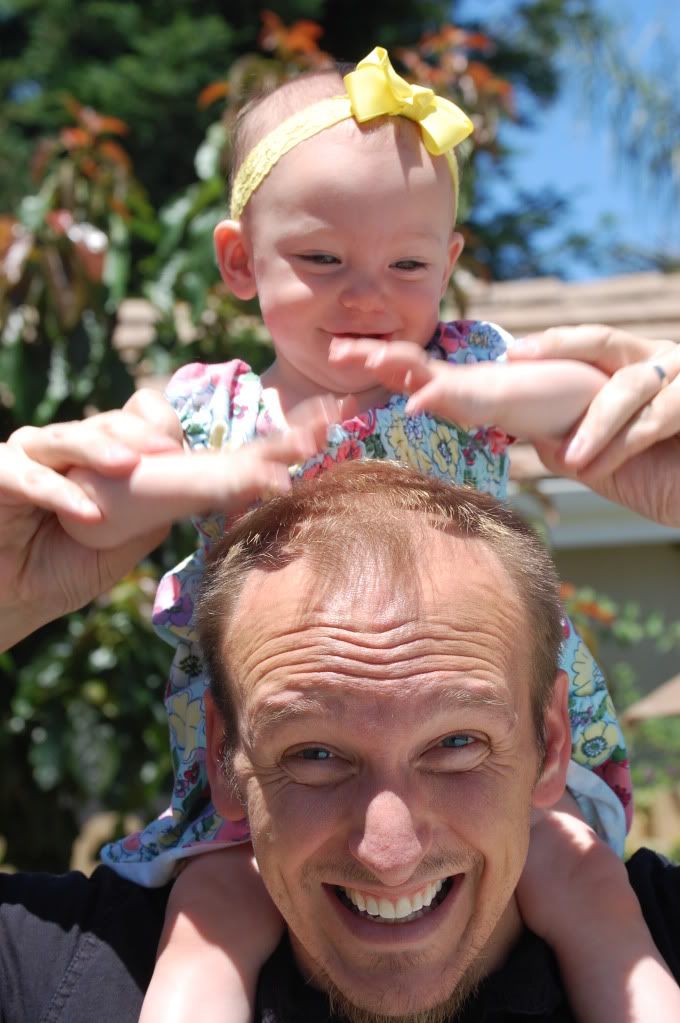 sometimes, she's not quite so loving ;) You just want to hug and kiss her...and here's what you get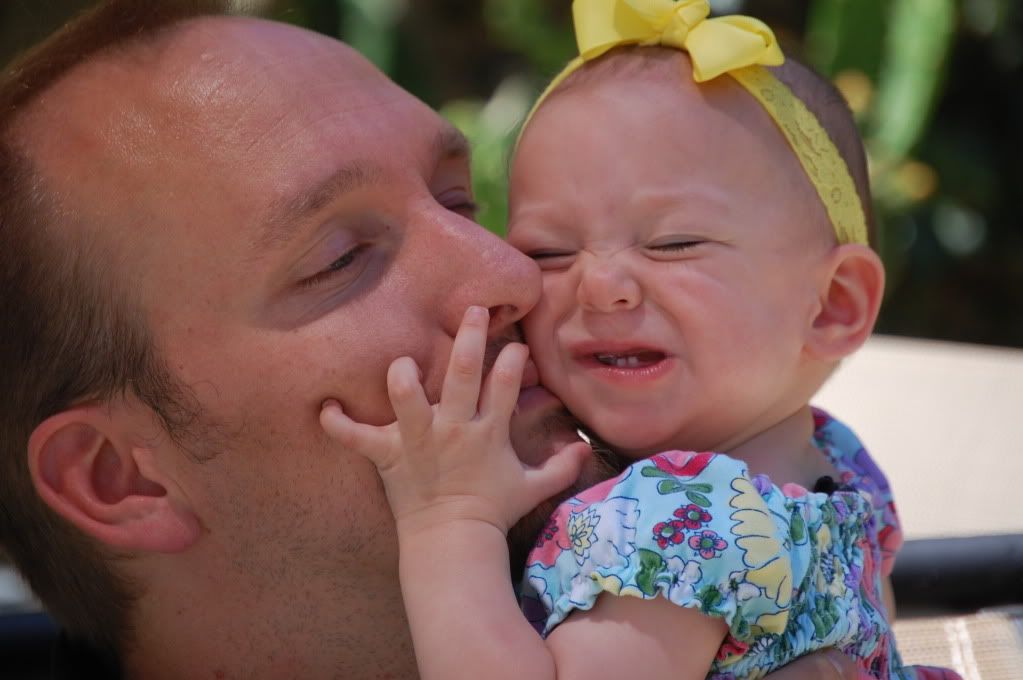 Here's a good pic of the two of them together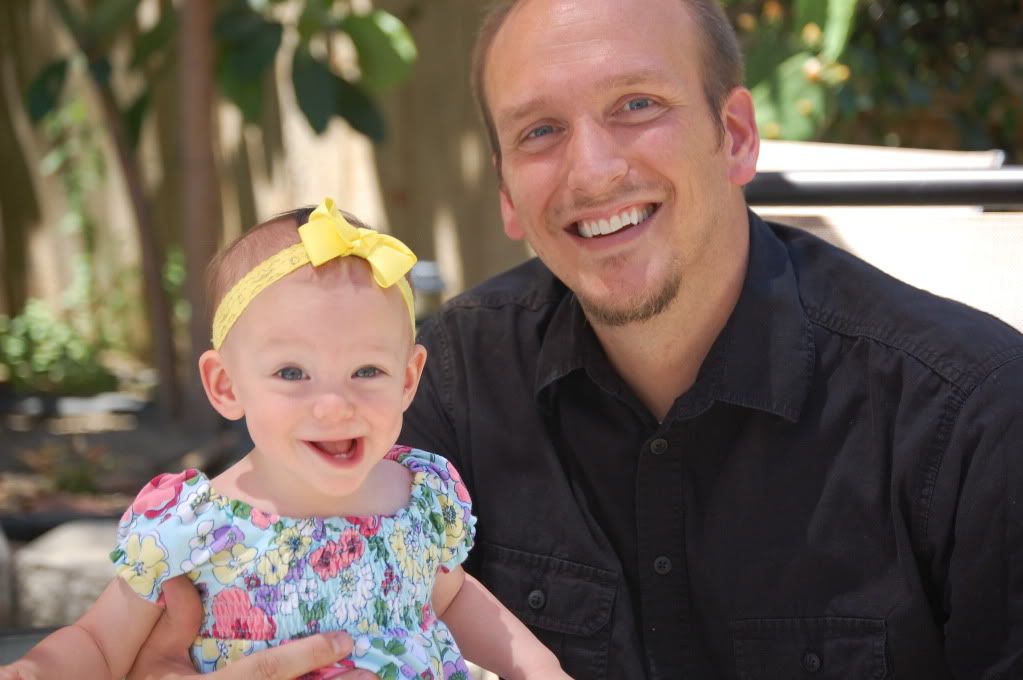 and a couple of them looking at the flowers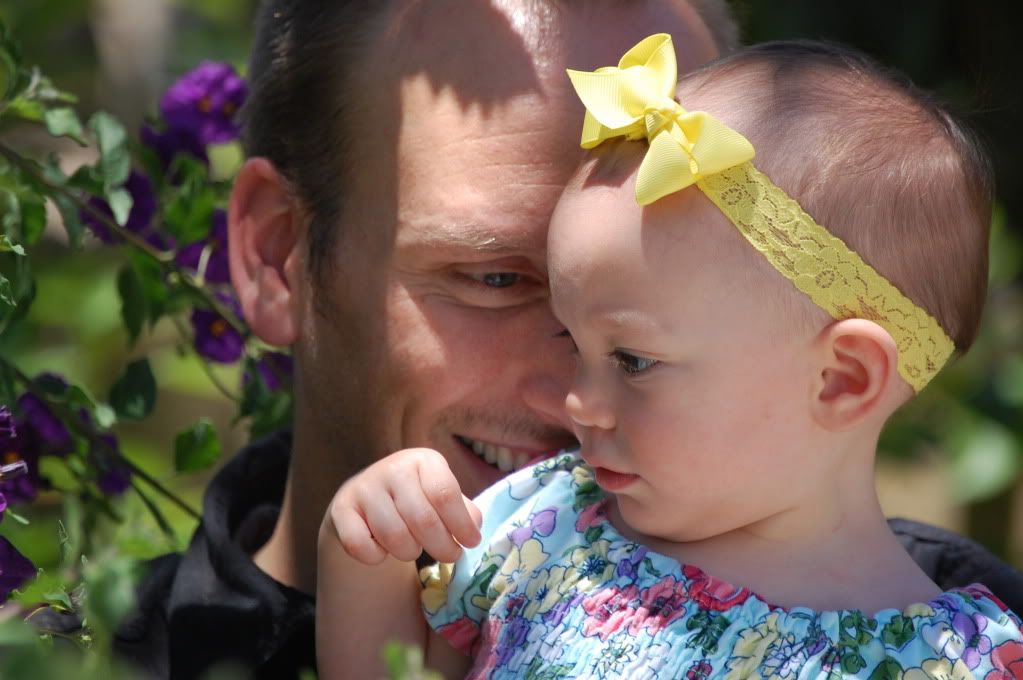 what a beautiful family I have! :) These pics make my heart melt!!
Of course, we took a ton more (why quit clicking when it's all free?!). To see all the fun we had with taking pics, click here :)