SO...I had been telling my mom that I wanted to get Emma a little kitchen for Christmas. With the floor plan of our house, we spend a lot of time in the kitchen. You've seen pics of her playing in the cabinets :) WELL...on one Saturday my mom went yard-sale-ing...look at what she found!
(here's what I found when I walked in to the kitchen;0)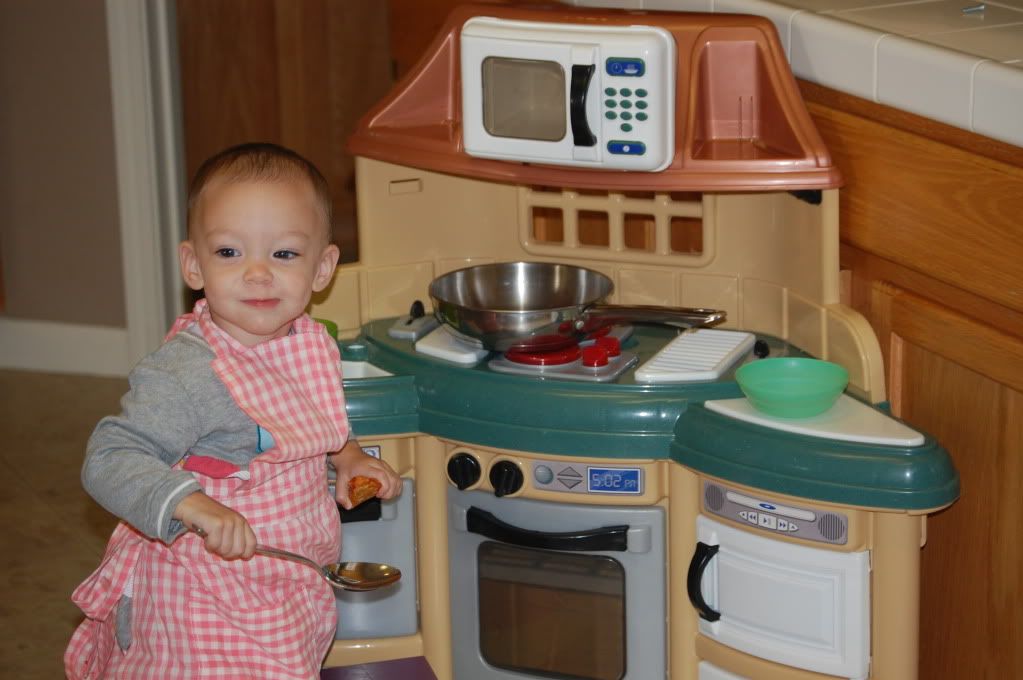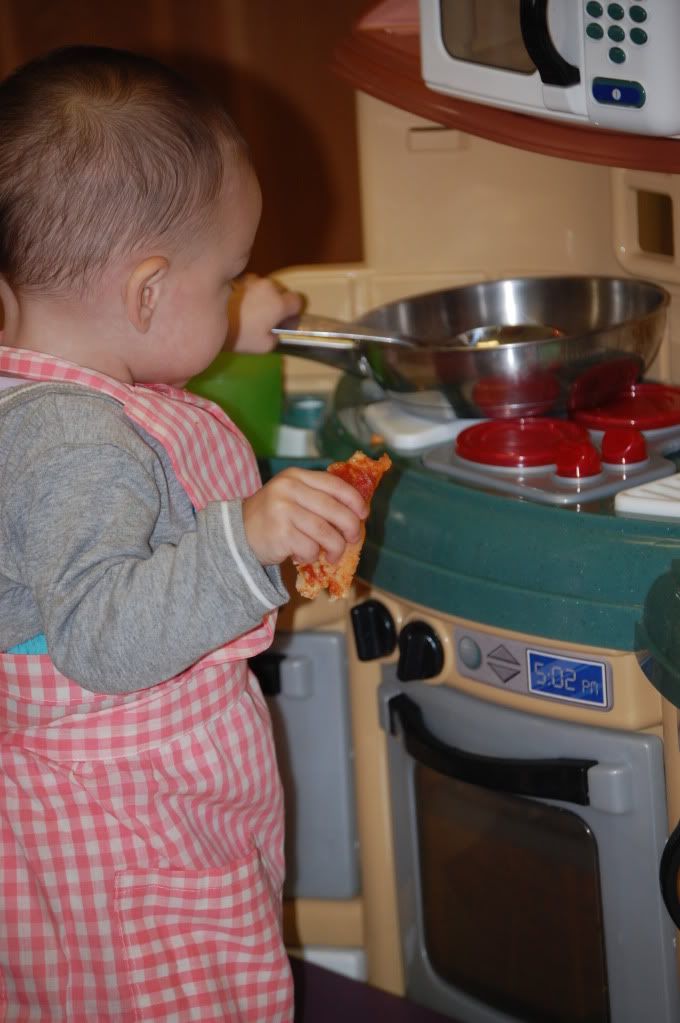 Tia was teaching her how to cook :)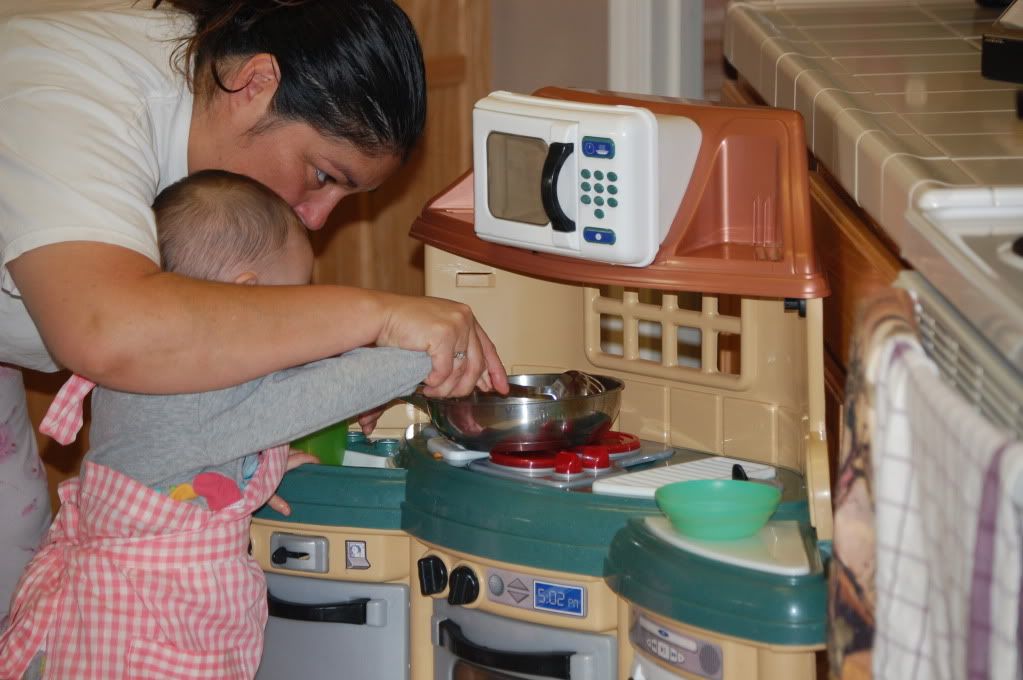 Jayce came over and enjoyed cooking it up with Emma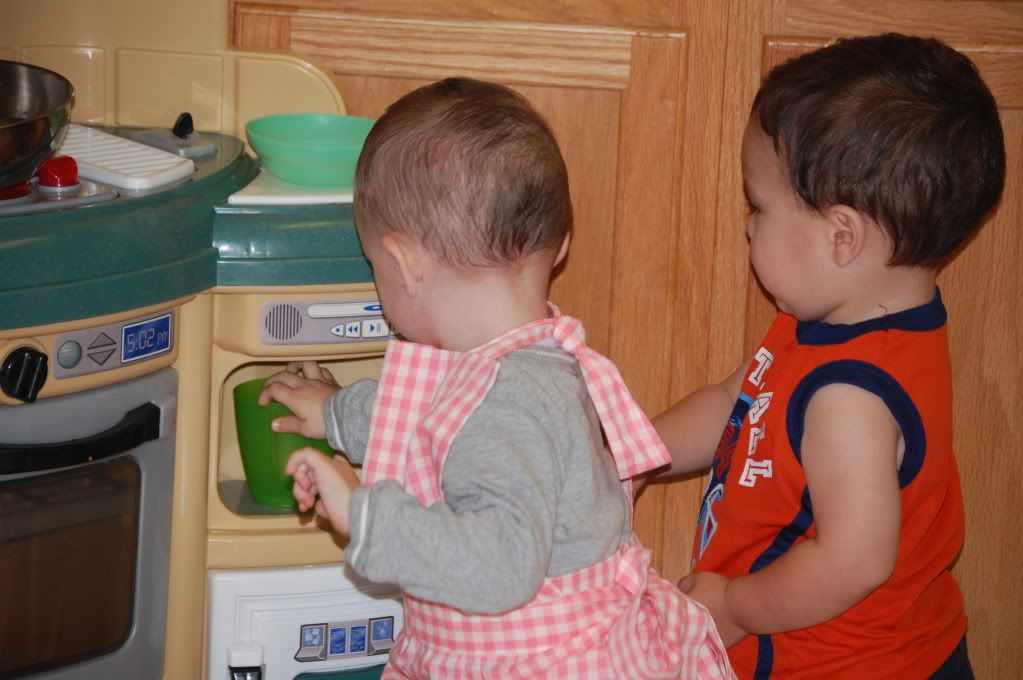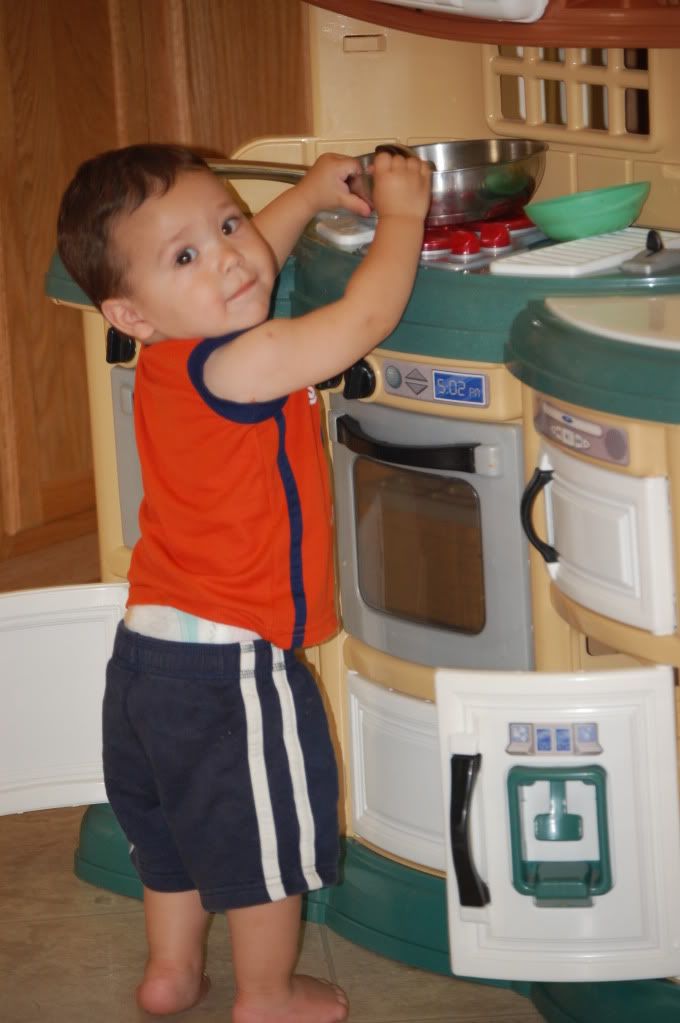 ...she wanted to make her pizza 'hot' ;0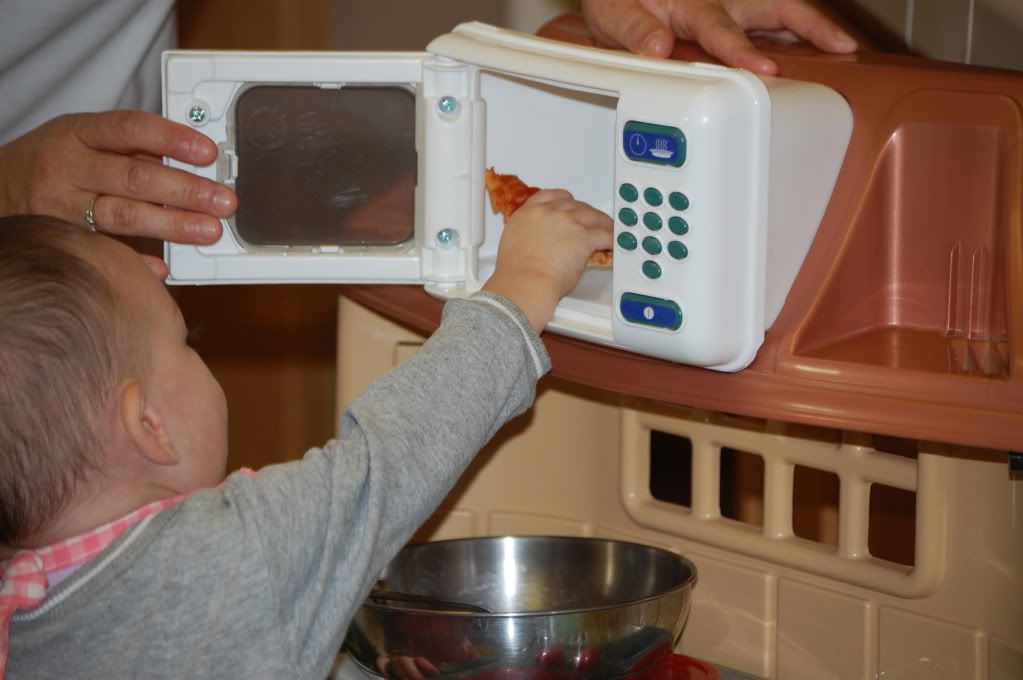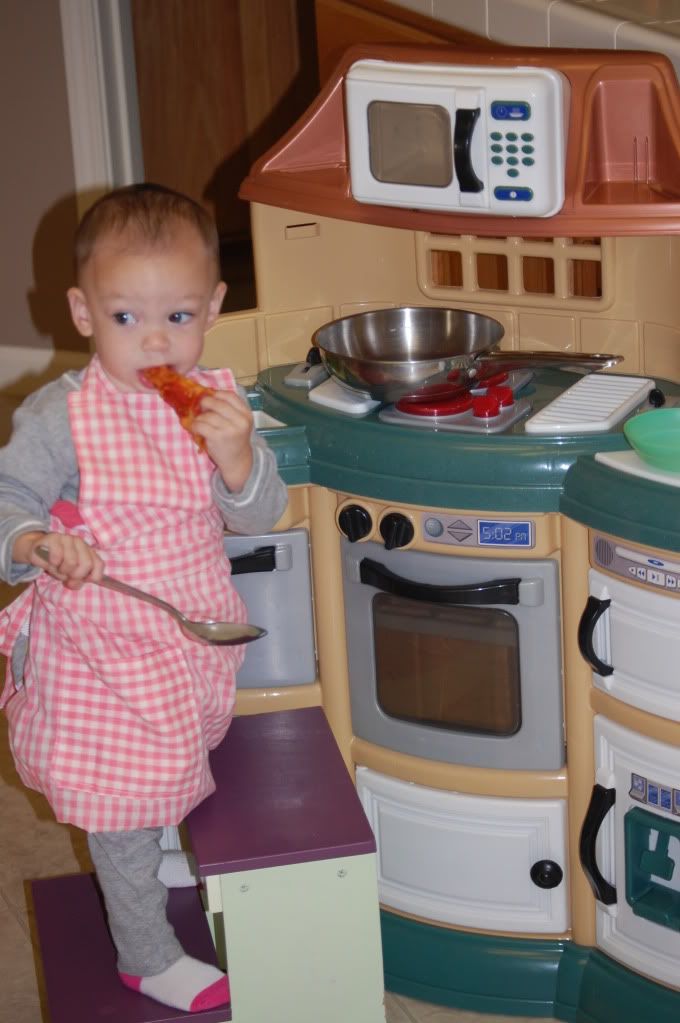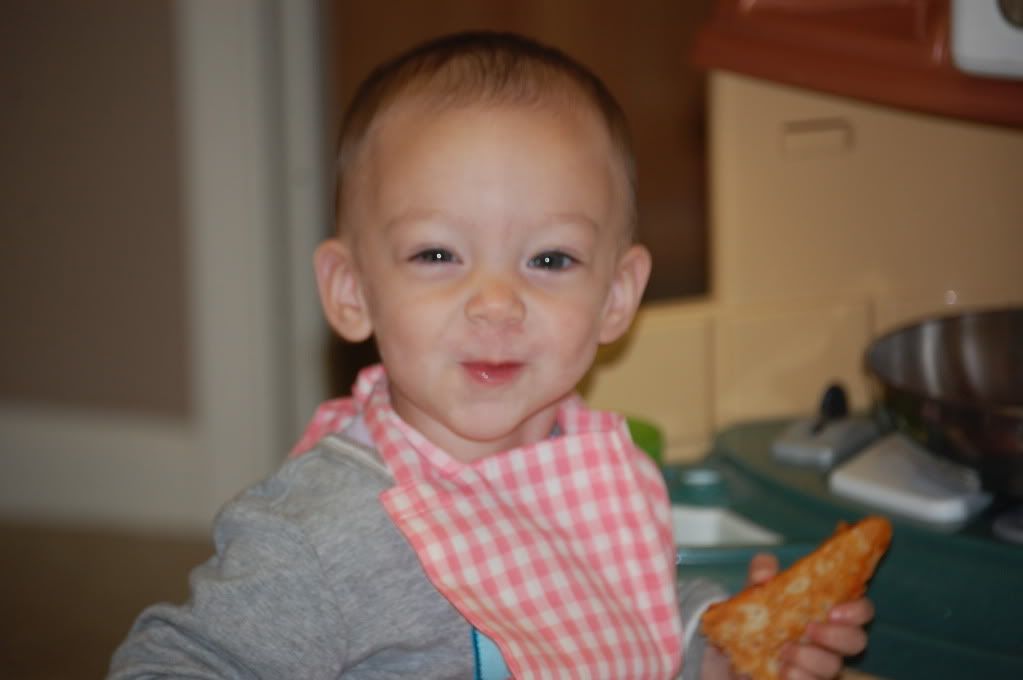 I know the title is 'Christmas in October'...and we're in November. This was a few weeks back; I'm a little behind in sharing. YAY for gifts! Thanks, Tere!