It's June, folks. My Emma is TEN months old. She's a double-digit now. Wow, how crazy-quick time is flying! Last year at this time there were 6 weeks left before she came 6 weeks early, and now we have 6 weeks left until shes ONE YEAR OLD.
She's still a petite little thing. Cute as can be. To Tyler and I, she feels like she's getting so big! Growing taller, developing more and more. But everyone that sees her lately keeps commenting on how she's still so small or petite ;0 A few weeks back, Charrie texted us about Caden being 14 pounds, so we jumped on the scale and Emma was a whopping 16. Funny that her little cousin (8 months her junior) is catching up to her already!! It's going to be so much fun to watch them play together the next time we see them.
Emma's still jabbering away. She calls for Mama only when I'm not where to be found :) She looks for Papa to either appear out of the bedroom or the front door - the two common places she sees him come from. She waves bu-bye to whomever leaves from the front door (she hasn't associated leaving with the garage door yet or from other homes/places). She's a super fast crawler, and stands up on anything that she can. Not doing much solo-standing action, but I'm quite alright with that. No need to make things move any faster than how quickly they're moving already. I don't think I'm ready for her to walk yet.
She's a super smart girlie. She comes when we call her by saying, "Emma, mama/papa can't see you, come back/come to mama/papa". She's pretty good with her boundaries, although we know it'll be a constant lesson to let her know where those lines are ;) She's 4-5 weeks in to taking naps on her own again (PARTY!!!!) and she's pretty much dropped her mid-day nap. I'm not sure it's permanent yet. She's quite a daytime sleeper and I'm not about to complain about that one bit. I try to be productive during her morning nap and join her in the afternoon. She's still sleeping 10 hours at night.
...what else?!...
Oh yeah, she's the cutest thing ever. Here are a few pics that I took of her on June 3.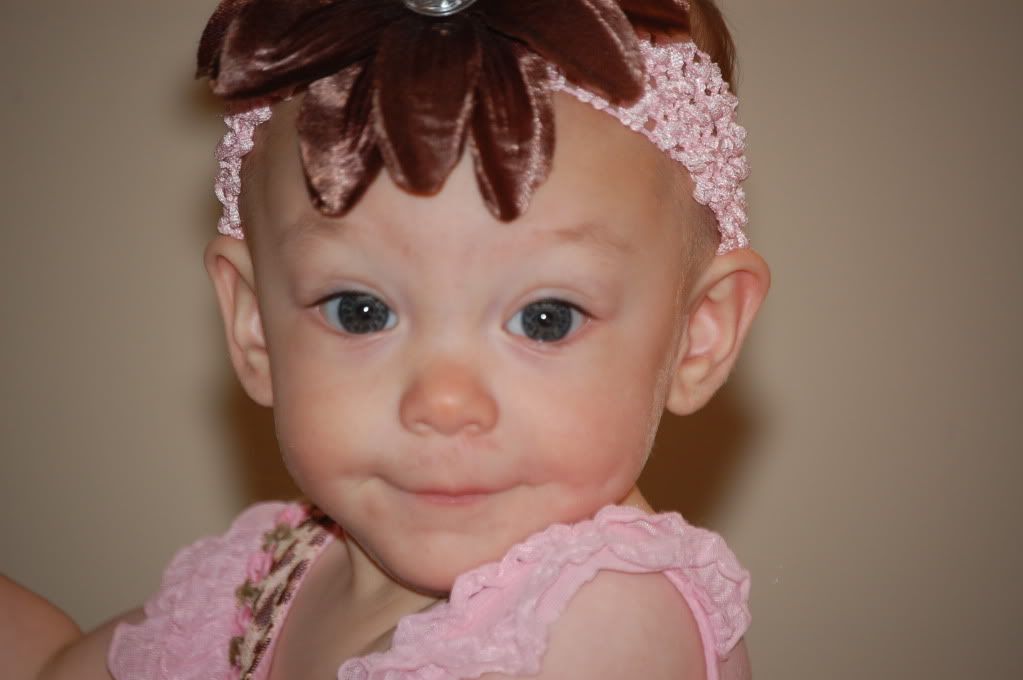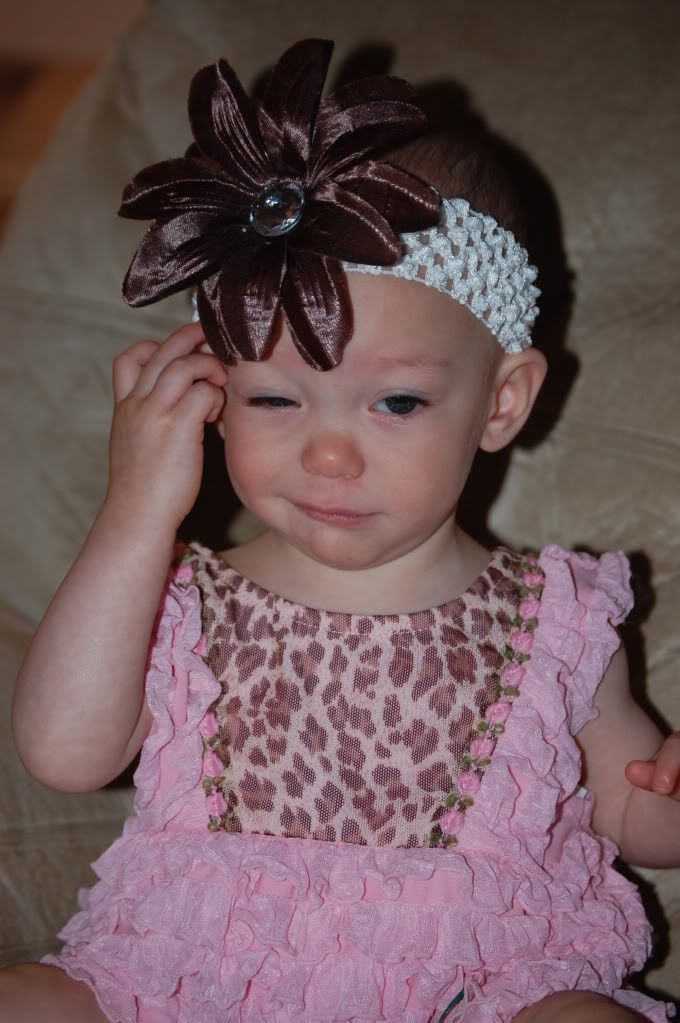 I teased and said this flower was helping her practice for bangs ;0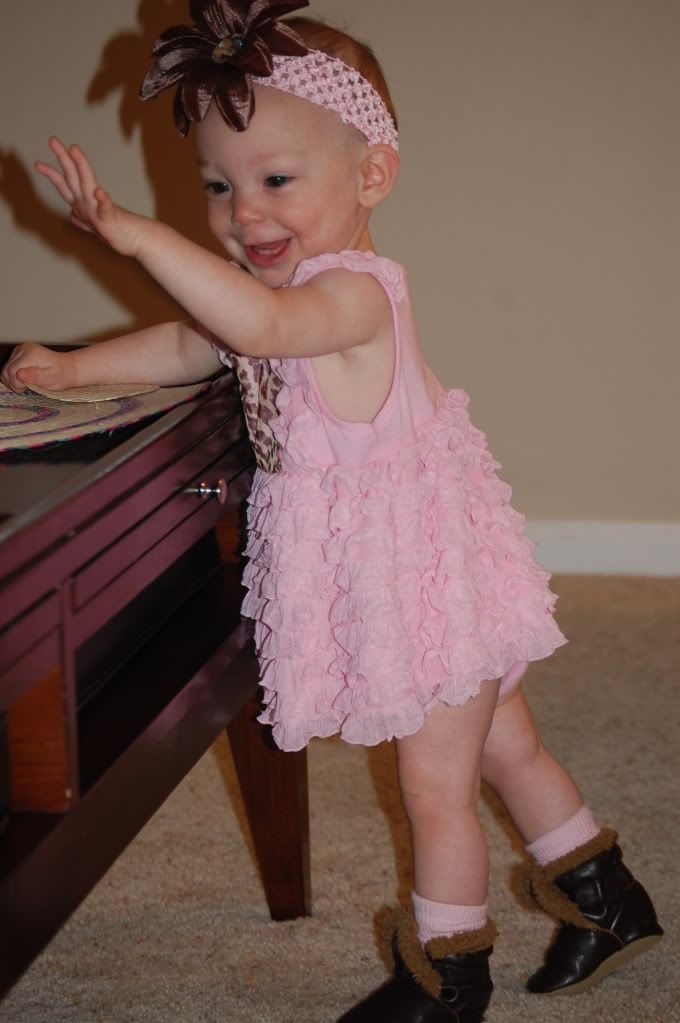 For the rest (only about 30) click here.
That was it...no wardrobe changes as we were in Valencia at my cousin's house, and this was between visits with Daddy ;0 The adorable outfit was provided by Auntie Julie G.
Thanks for being patient with me as I mourned the loss of my pics and for just plain not posting any for a while ;0 And yes, although I'm not going O.B. on taking pictures, Wordless Wednesday will be coming back - Tyler got the best shot of her this morning that we'll post next week!
Have a fabulous weekend, all! The Lord bless you for thinking of us and checking in on our little family.