Back in early August, we were super excited and blessed to have family in town! Not only was it exciting to have them in town, and in our home, but the fact that they were able to be here for Emma's birthday was just icing on the cake.
Thomas had some meetings in San Francisco while he was here, so we decided to tag along with them and spend the day! Emma and I strolled around town with Justin and Steph, and later we met up with the hubbies and took the kids to Yerba Buena nearby our hotel.
The boys took the kids on the carousel...it was hard to try to get good pics while they were going round and round ;0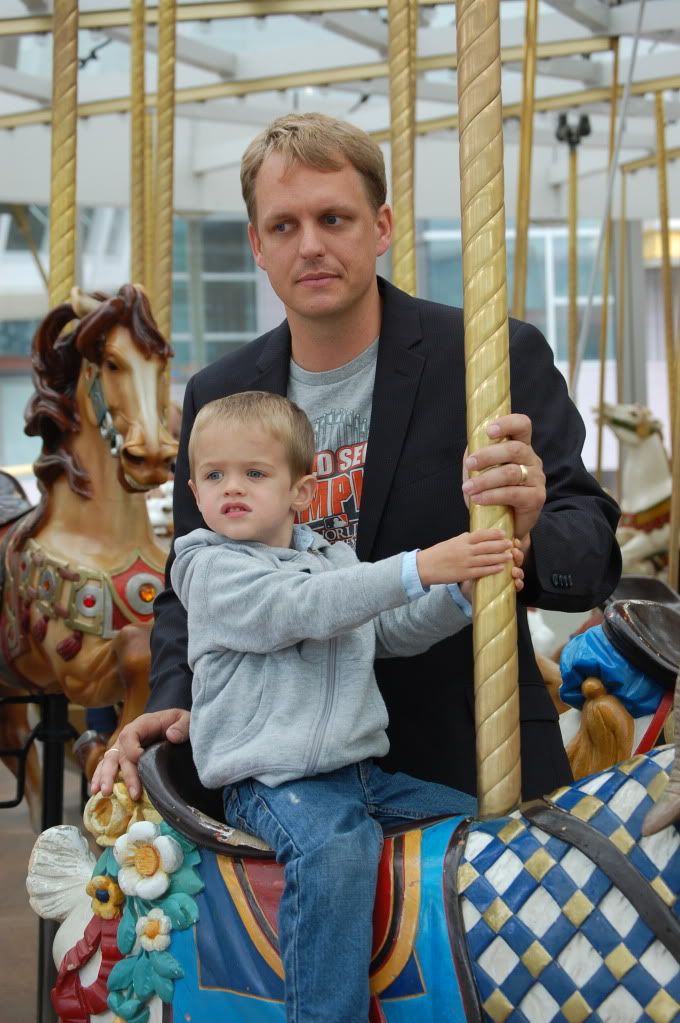 right about her birthday, this expression, the 'ohhhhh....' was Emma's big thing. She did it all the time. Now, just about 2 months later, it's just once in a while ;0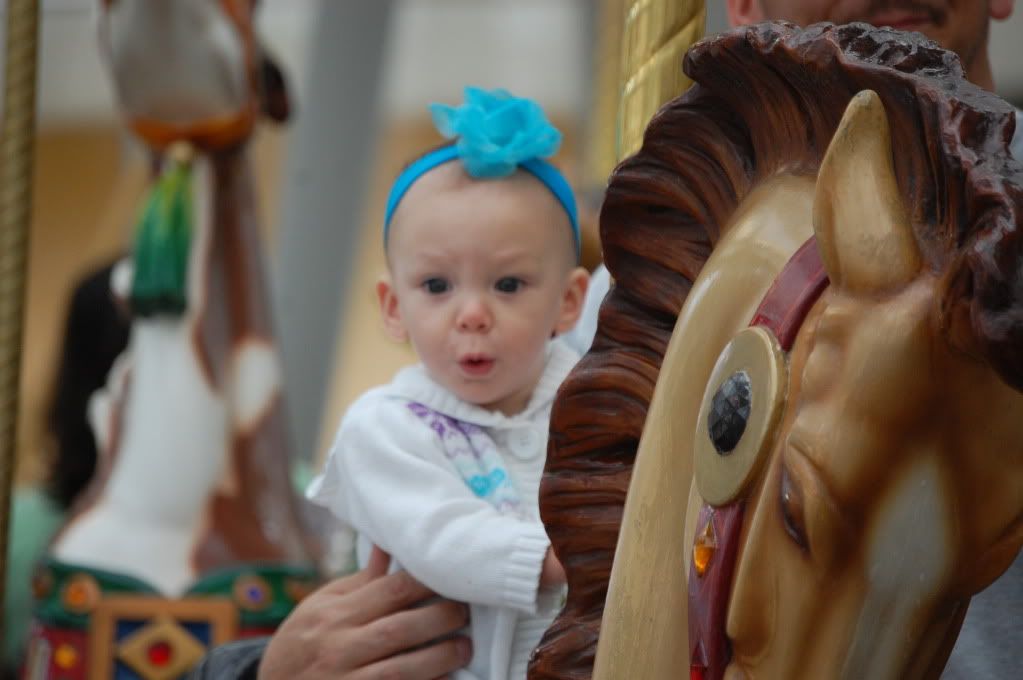 daddy making the same face back to Emma (and then we wonder where she got it from)
the 'best' pic we were able to get of the 4...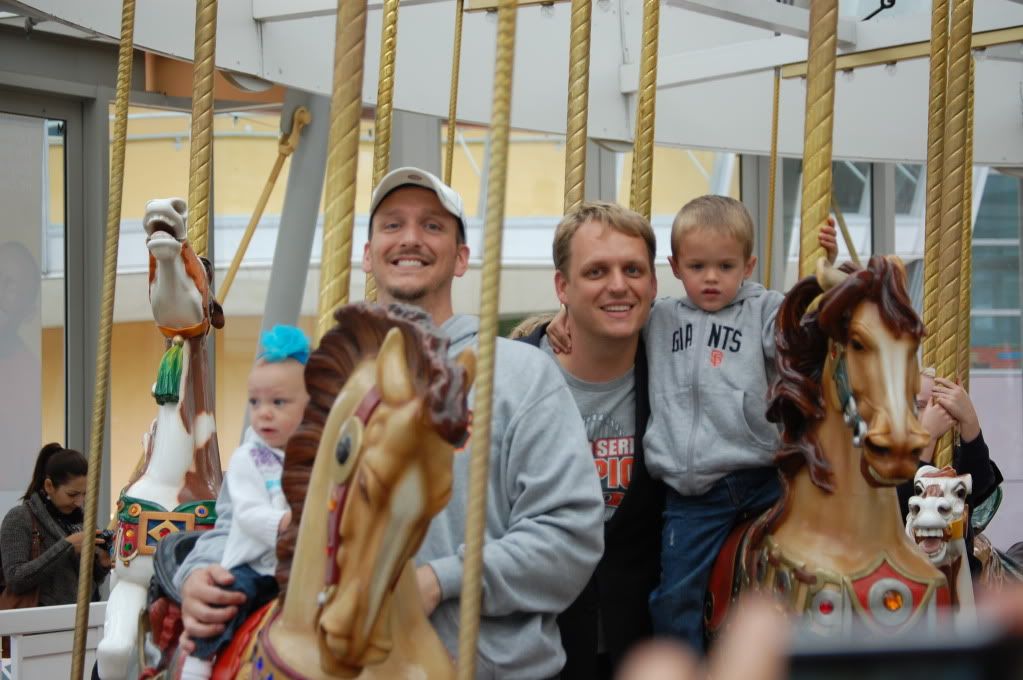 emma looking around her horse ;0
Then we went over to the play ground area...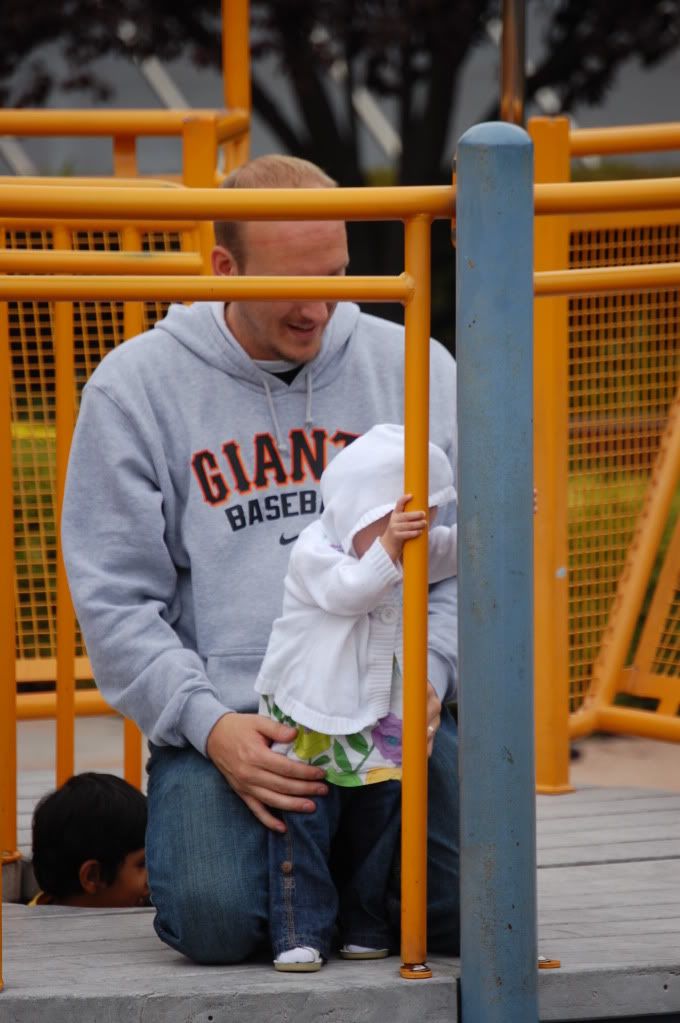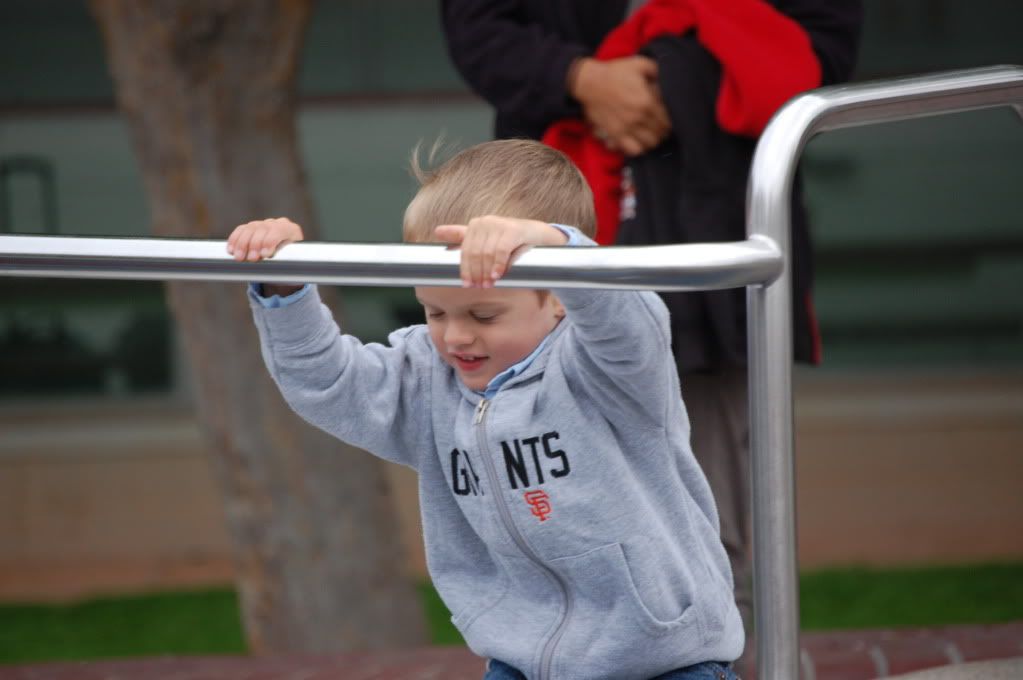 Crazy that we didn't get more pics of our visit! Or even really get one of Thom and Steph! I think I was too cold to think ;0 ...just thought we'd share this little fun day we had!