No one cares about order of events, do they?! ...because this outing happened the day after Ann's 40th party (if you must know;0)
We were hoping to have all three of the kids go together, but Jayce couldn't make it...so it was just the little two-some...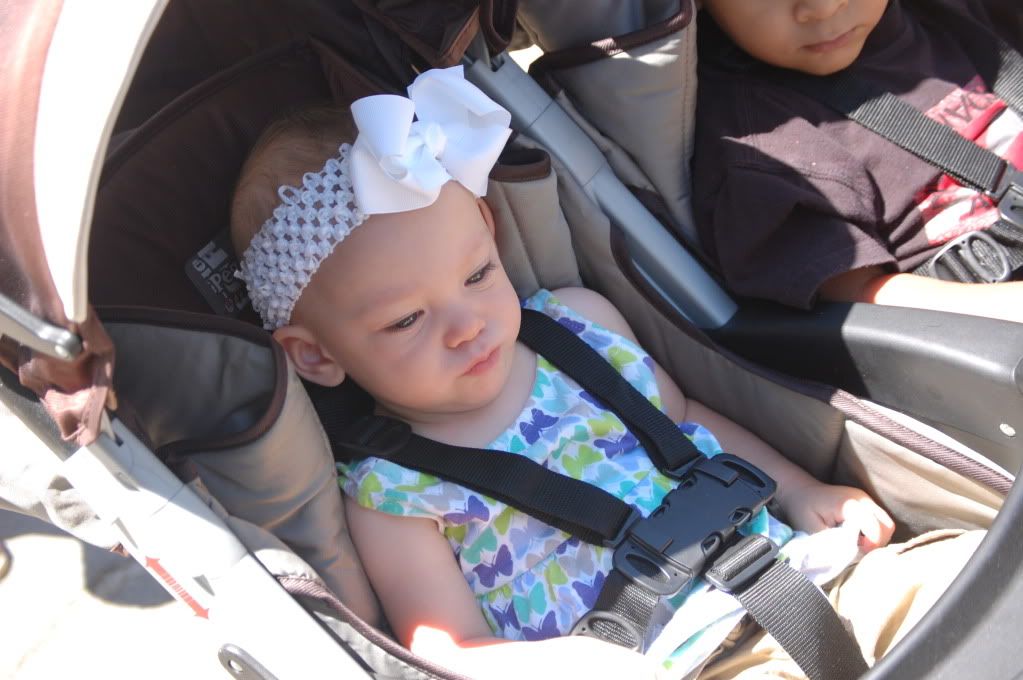 my mom got this great double stroller at a yard sale (Steph, if you're reading this it really is great and usually not so tough!! ;0)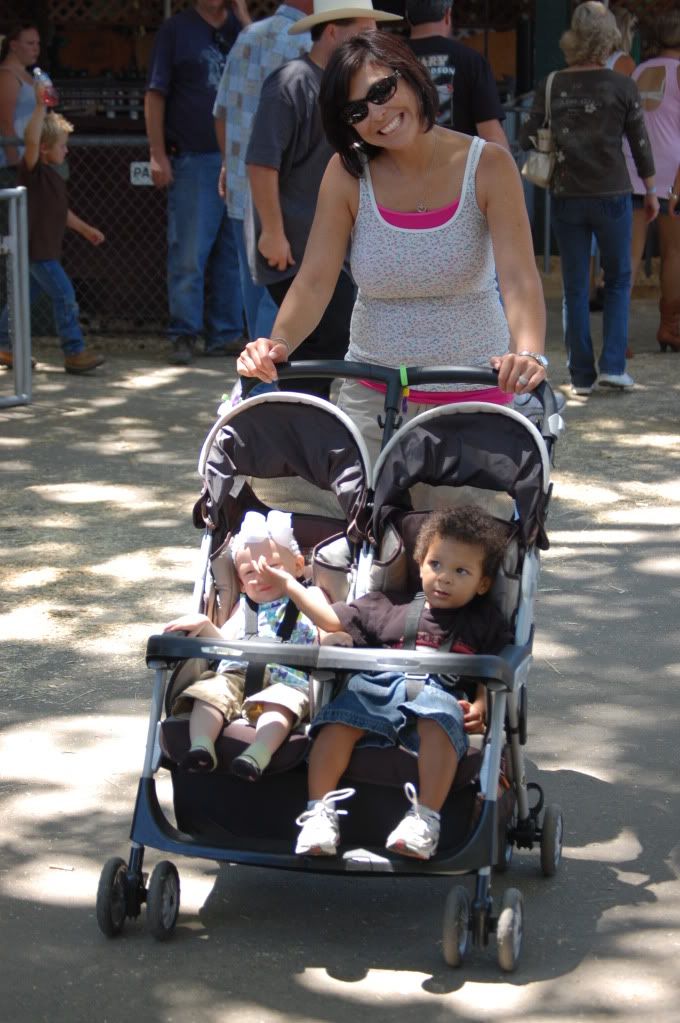 they were in such awe looking at these animals they've been seeing in books ;0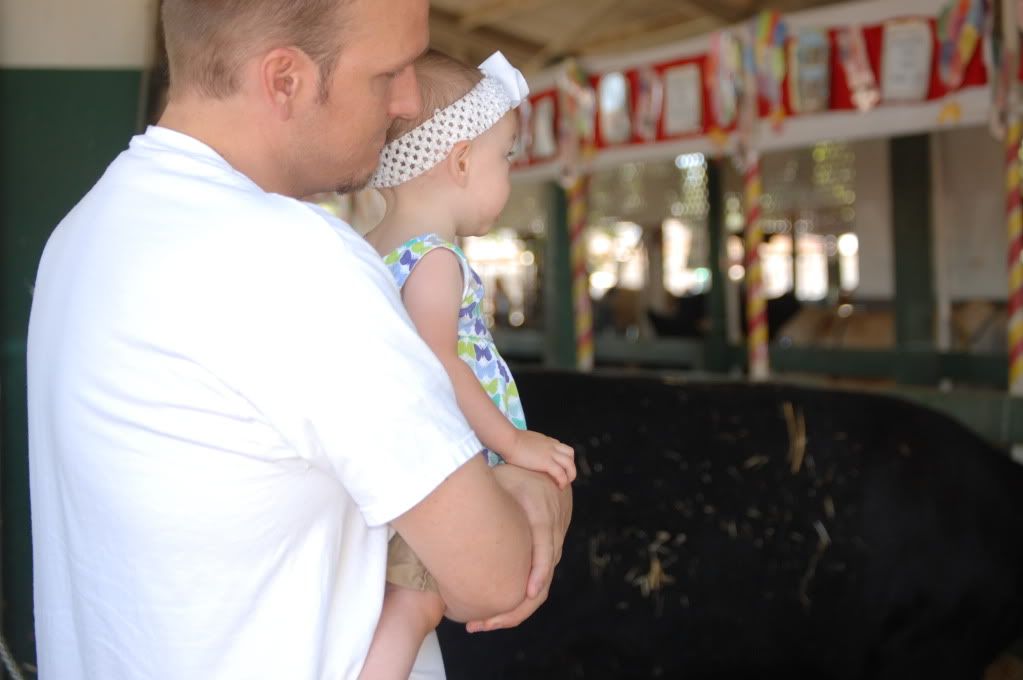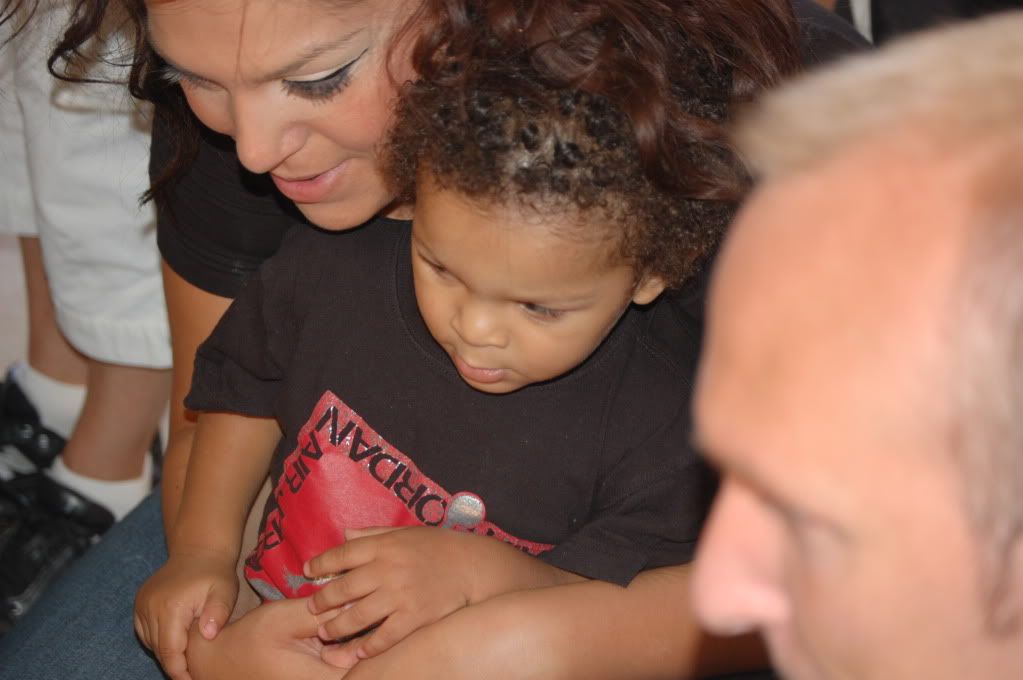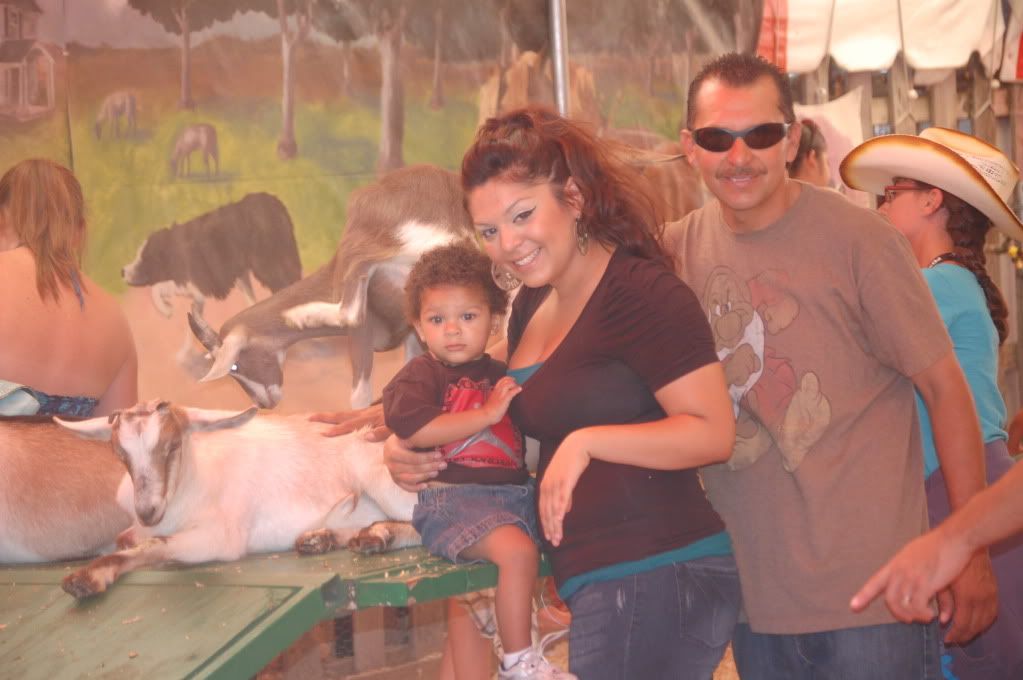 Isaiah warmed up to the bunny...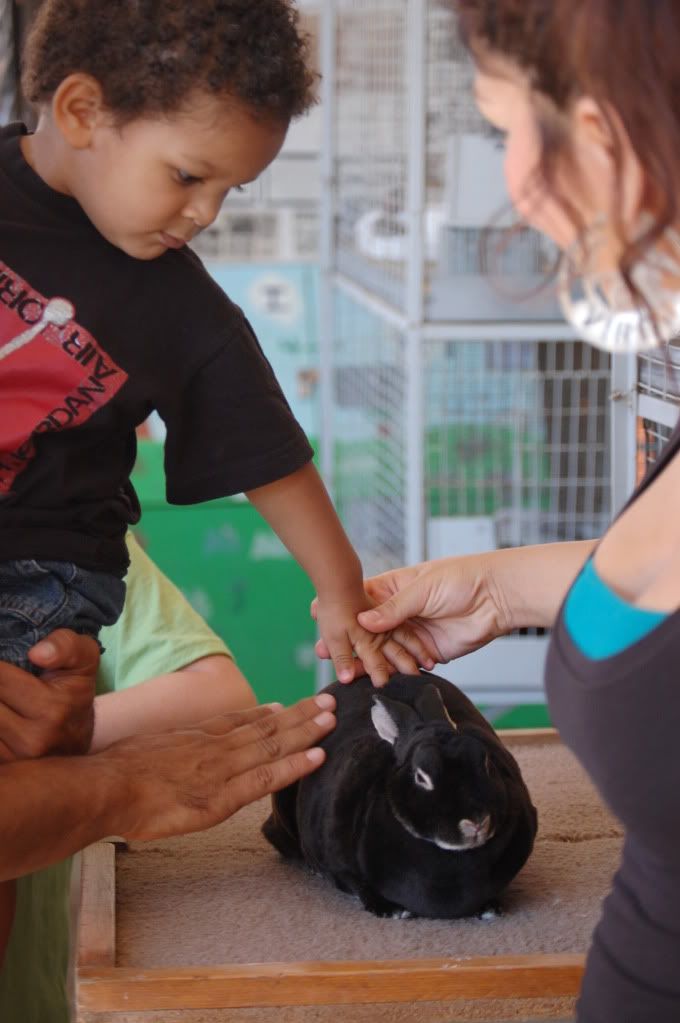 ...Emma not so much ;0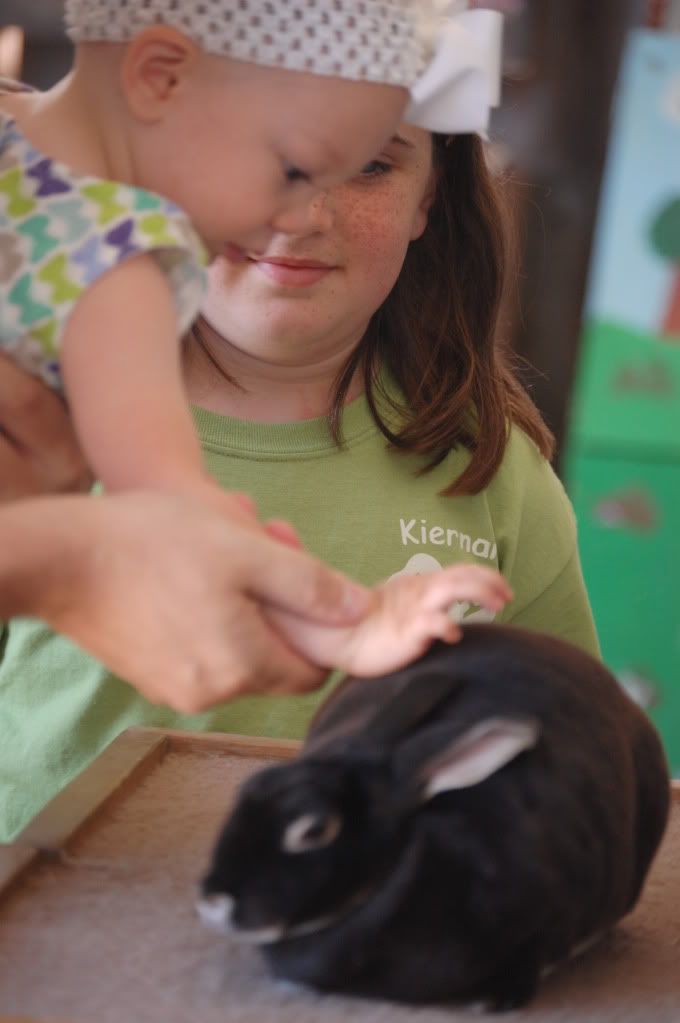 Emma, the future 4H er ;0