Meet Jasmine
just above here, center
She's a cheerleader at Stanny (CSUS). She's also Alex's girlfriend...and we just learned that they became 'official' on Emma's birthday, so they've been together for just about 8 months :)
ANYHOW...I went to Stan, and while there, I cheered on their cheer team (freshman year), then danced on their dance team (changed from cheer to dance sophomore year) and coached the Warrior Dance Team for 2 years after that. It's been forever since I'd been to a game, and we thought we should go support Ms Jasmine, and I thought it'd be fun to see how the program is running now after 10 years (wow, I graduated college 10 years ago - CRAZY!).
Emma had a blast with her first game and pom experience!
She came up and sat with us for a bit between games, and the kids loved the metallic gold on her uni :)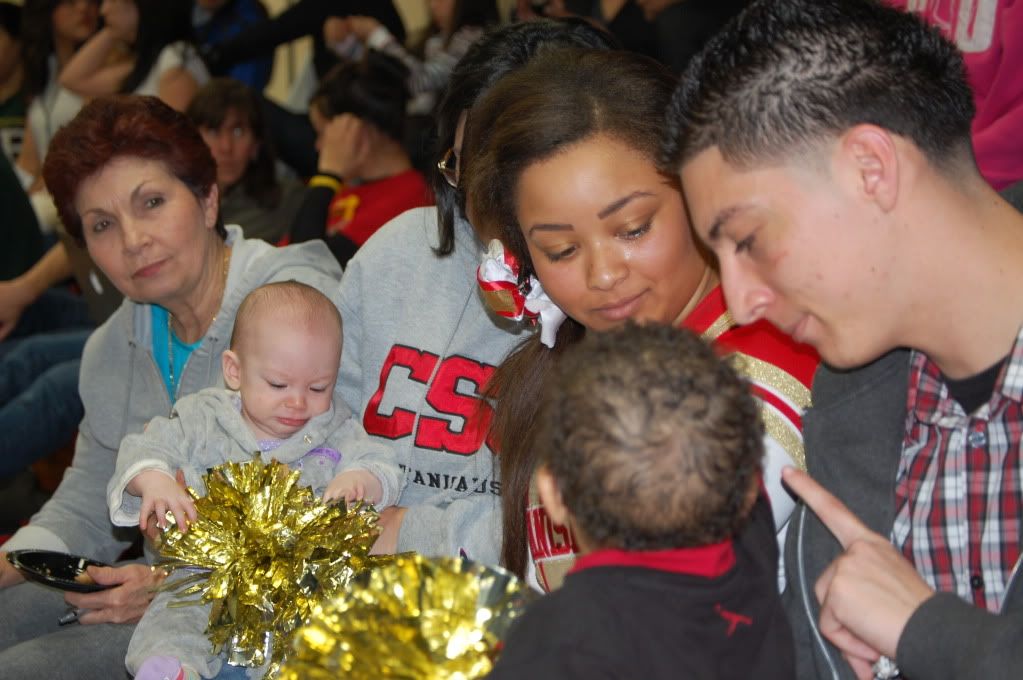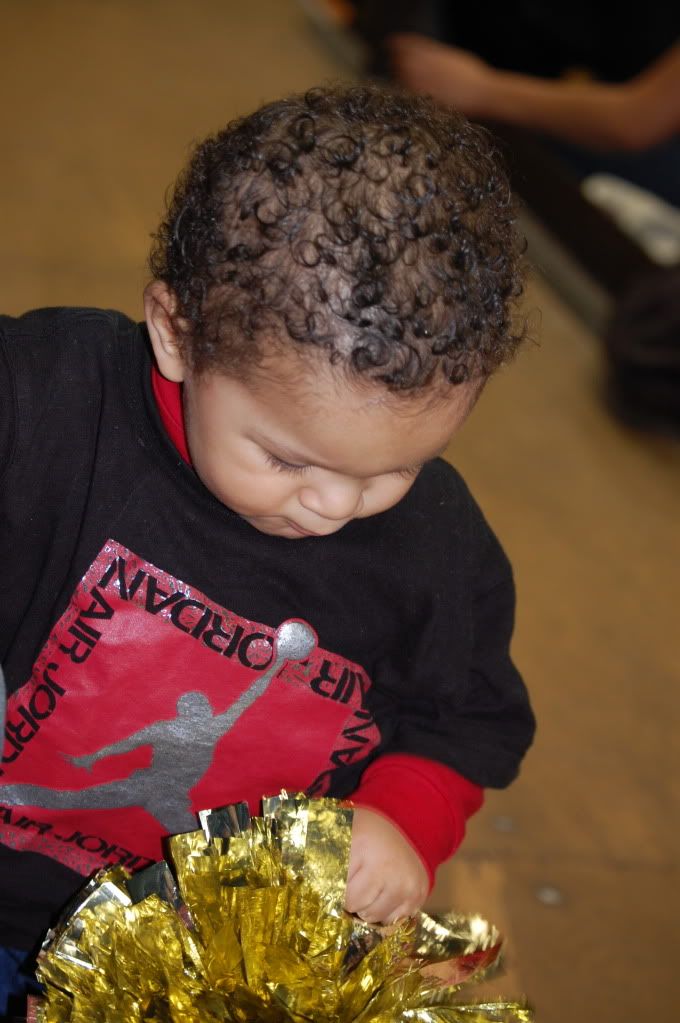 Tia Diana took her and Alex took Isaiah to take a pic with the warrior.
...and here are a few action shots of Jasmine as her team performed the routine she choreographed for halftime :)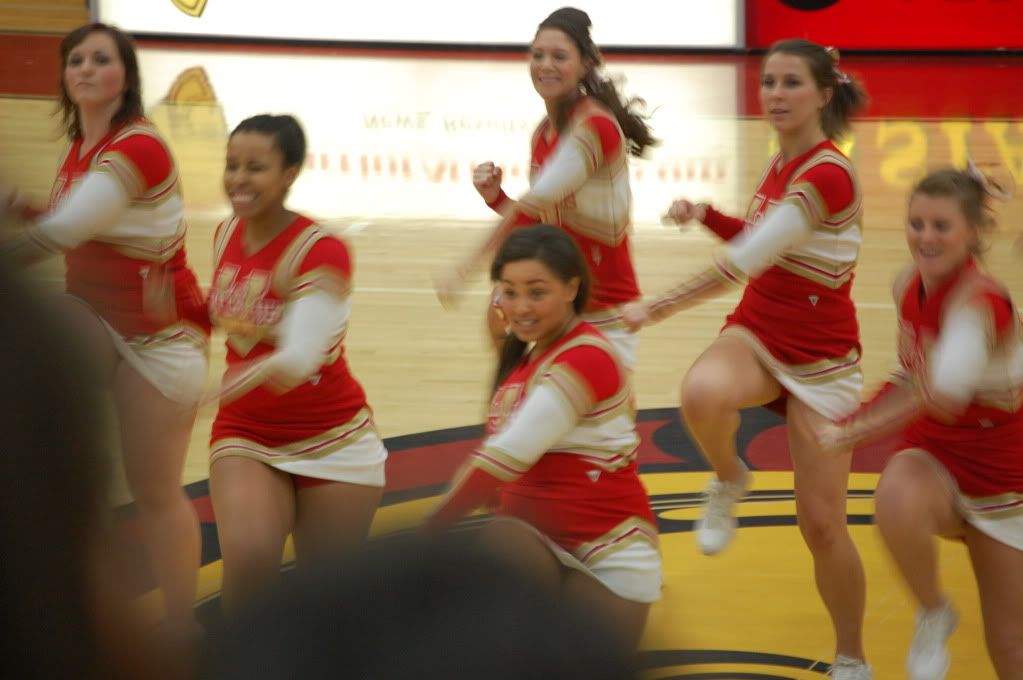 I don't know...but Emma just may have caught the cheerleader bug while she was there! Guess time will tell :)