This past weekend I went to clear my memory card on our little camera before heading out to Discovery Kingdom for a little day trip (pics to be shared later) and to my surprise, there were so many pictures I had not yet transferred! Including these fun ones from Thomas & Steph's visit this summer. Well, August/September.
My goal is to share a few of the fun times we've had since then and get you up to date. Hub is gone for about 12 days followed by a vaca for just us then vaca from work for him...SO lots of time coming my way to do just about...nothing...or whatever I want ;0 YAYYYYYYYYYYYYY
OK here we go really quickly!! The kiddos had a fun time playing out in the dirt @ Nani & Popi's, Matt & Charrie's house;0
the guys had an itch to climb the dirt mountain...just to do it mostly (i think) and also to see the view from way up there...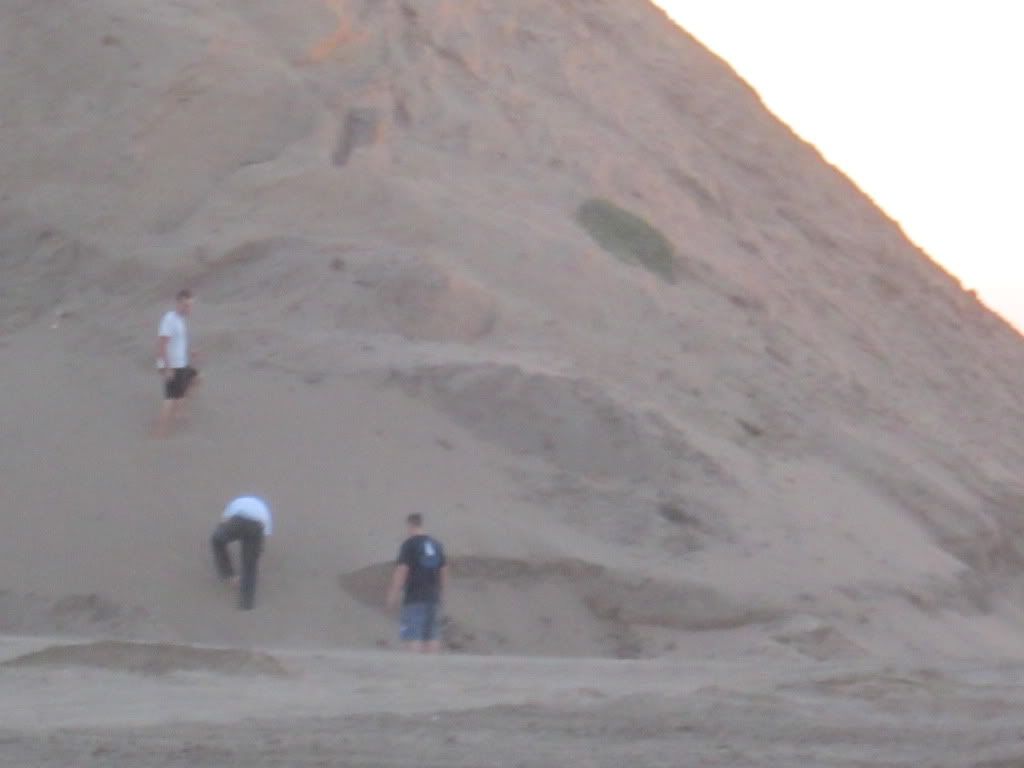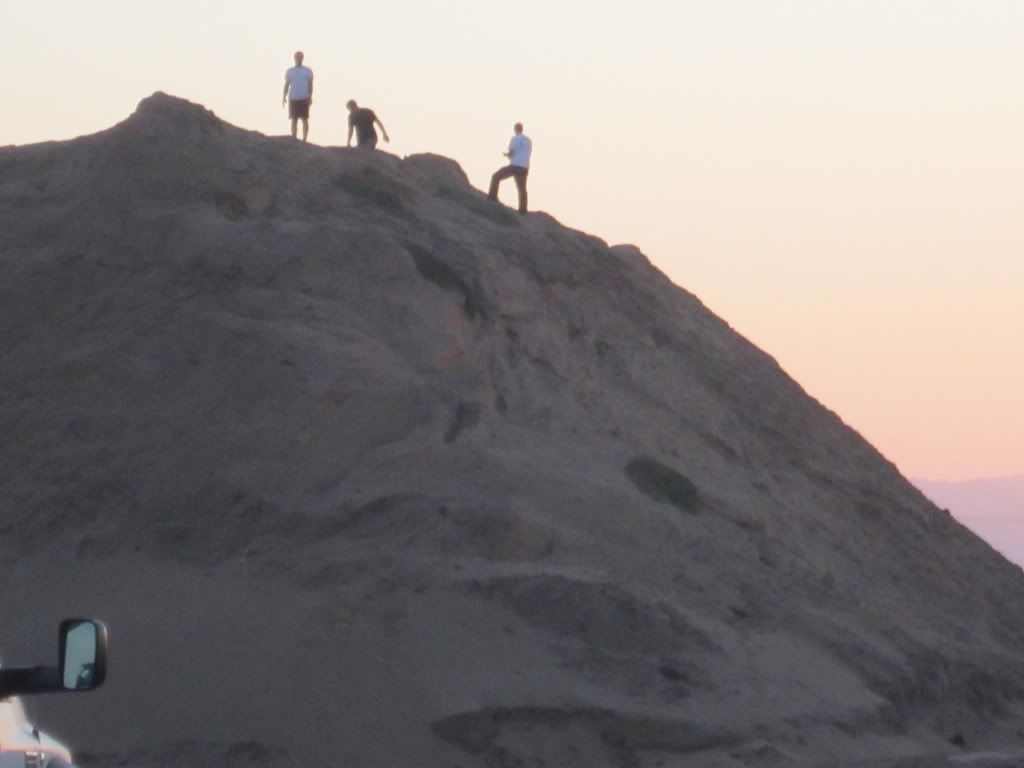 ...they said it was beautiful.
We had the opportunity to go to dinner without the kids and Nani & Popi got a fun opportunity to watch Caden, Emma & Justin - and try to put C&E to bed...neither of which were asleep when we got home - it wasn't a successful attempt at having the kids go to bed to say the least ;0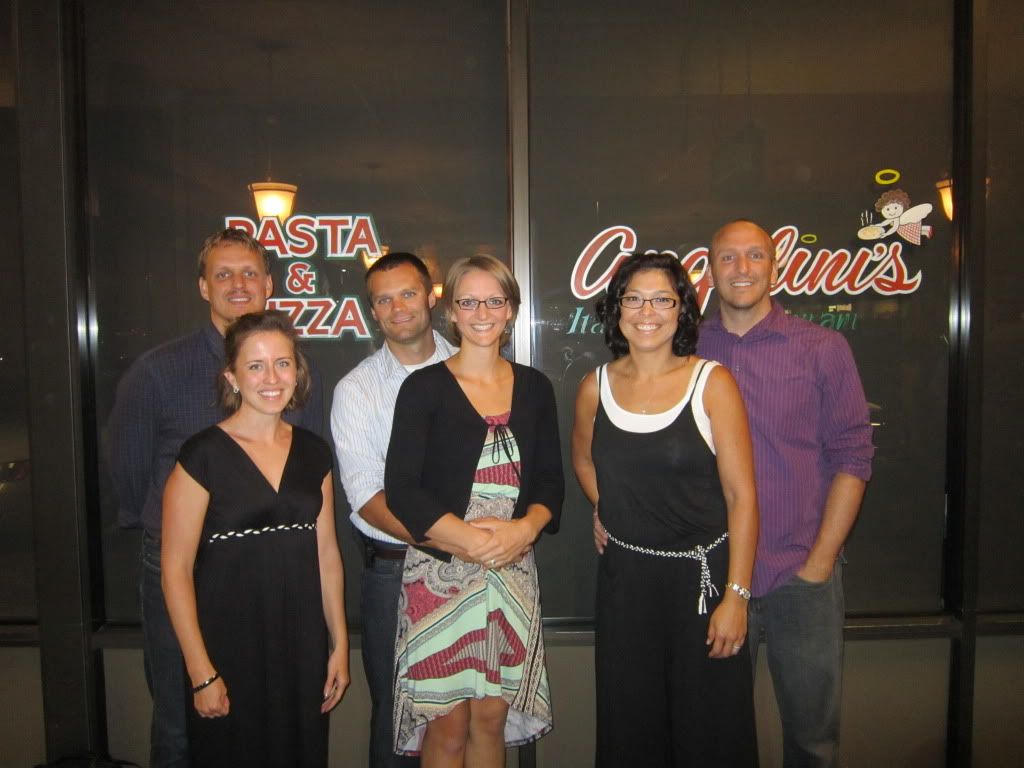 It was such a treat to have Justin, Steph & Thomas stay with us!
for the most part ;0, the kids had a great time having each other around all day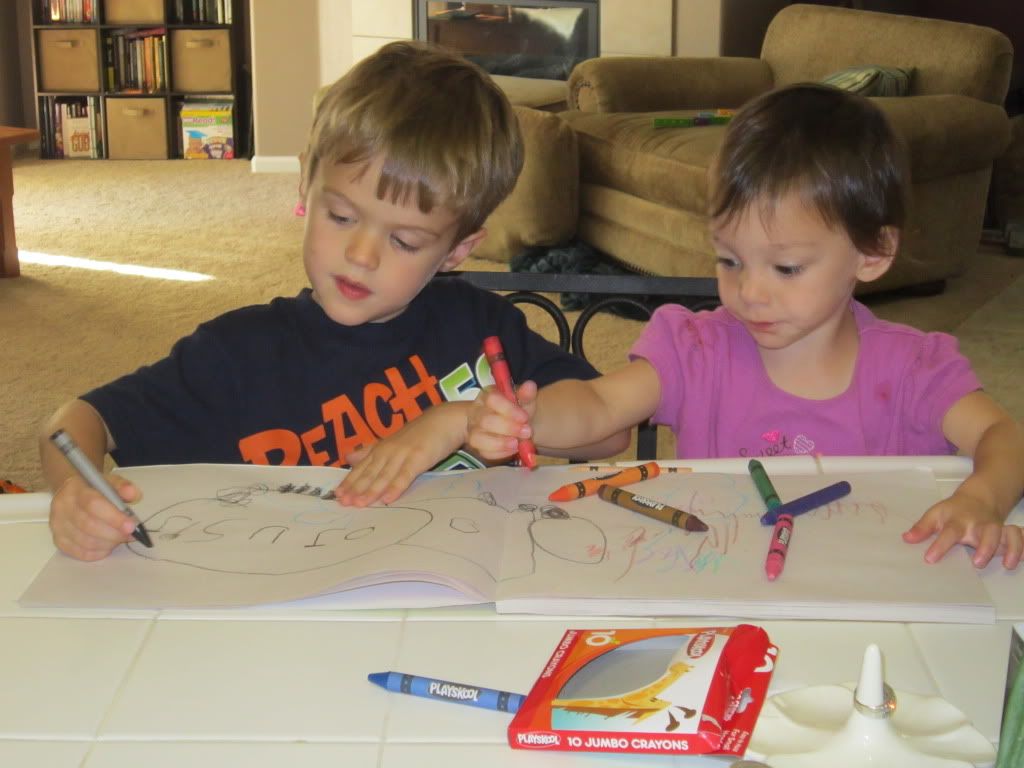 As some of you know, however, Emma does like her own space...so sometimes, it wasn't so happy ;0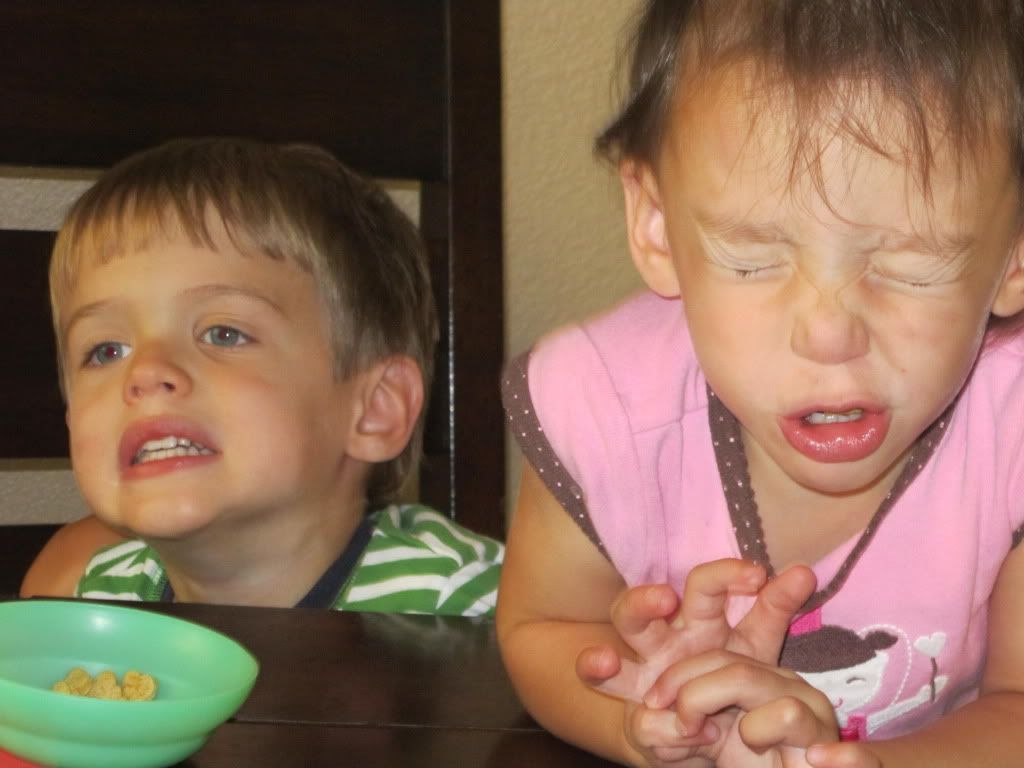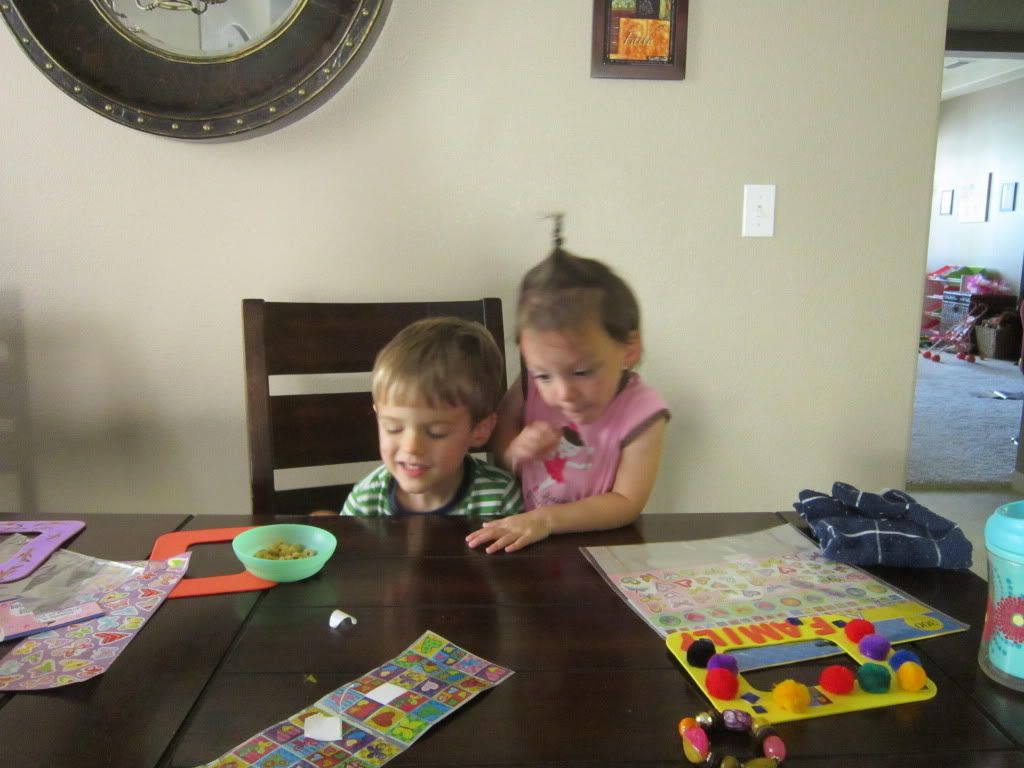 I just loved this shot of them all cuddling together ;0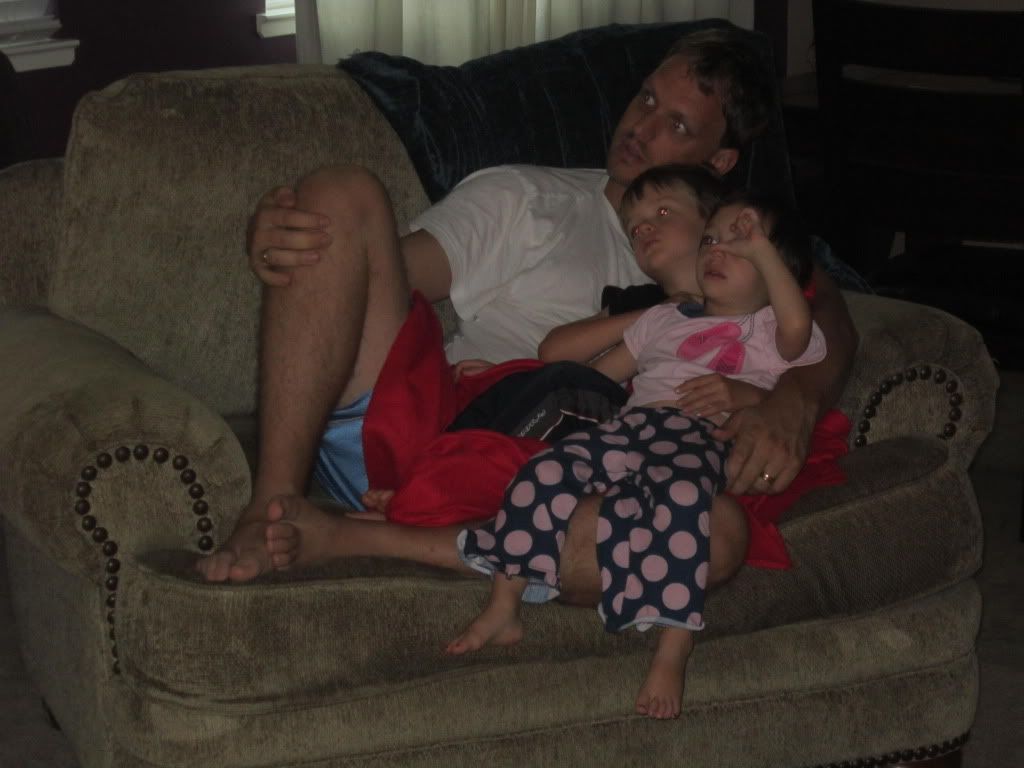 Sweet times, sweet memories. Love you and miss you guys!