Although Emma's done the Tinkerbell thing before, that was for a bday party and not for Halloween...that and she LOVES tink, and it was only $6 at once upon a child (yay!) While she's still a little too young to get much about Halloween, she did have herself a fun time this year.
Here she is all dressed up and NOT thrilled at all about it ;) Off we were to the church's harvest carnival!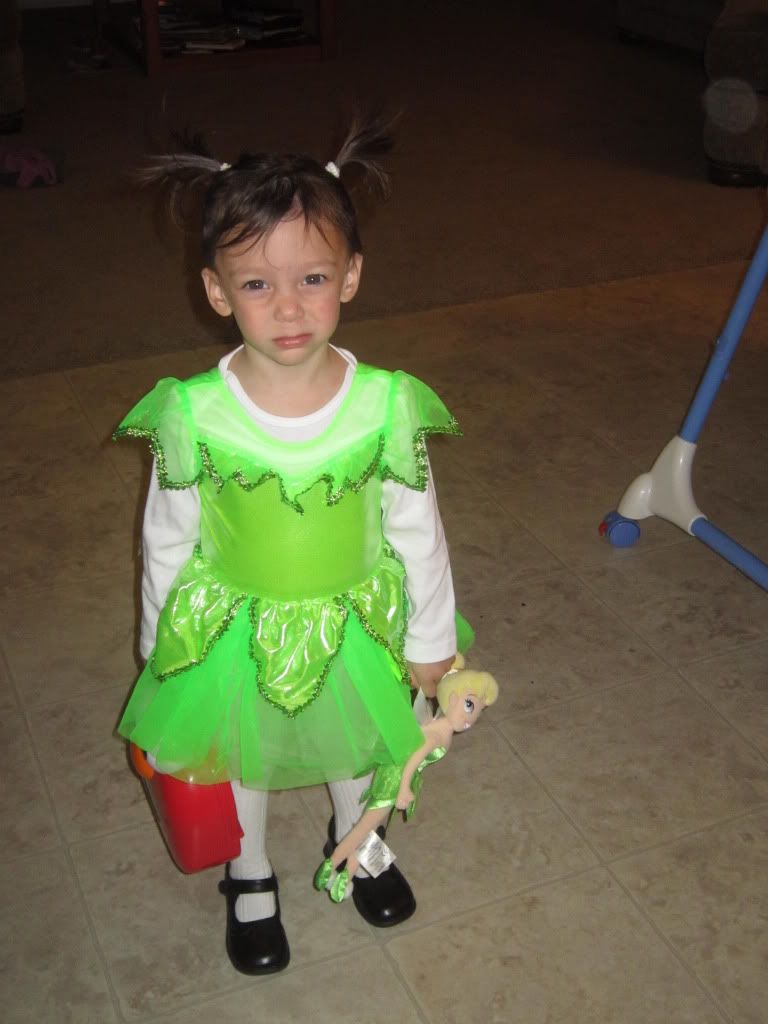 ...but once we got there, and she saw the 'jumpy jumpy'...she was READY TO GO!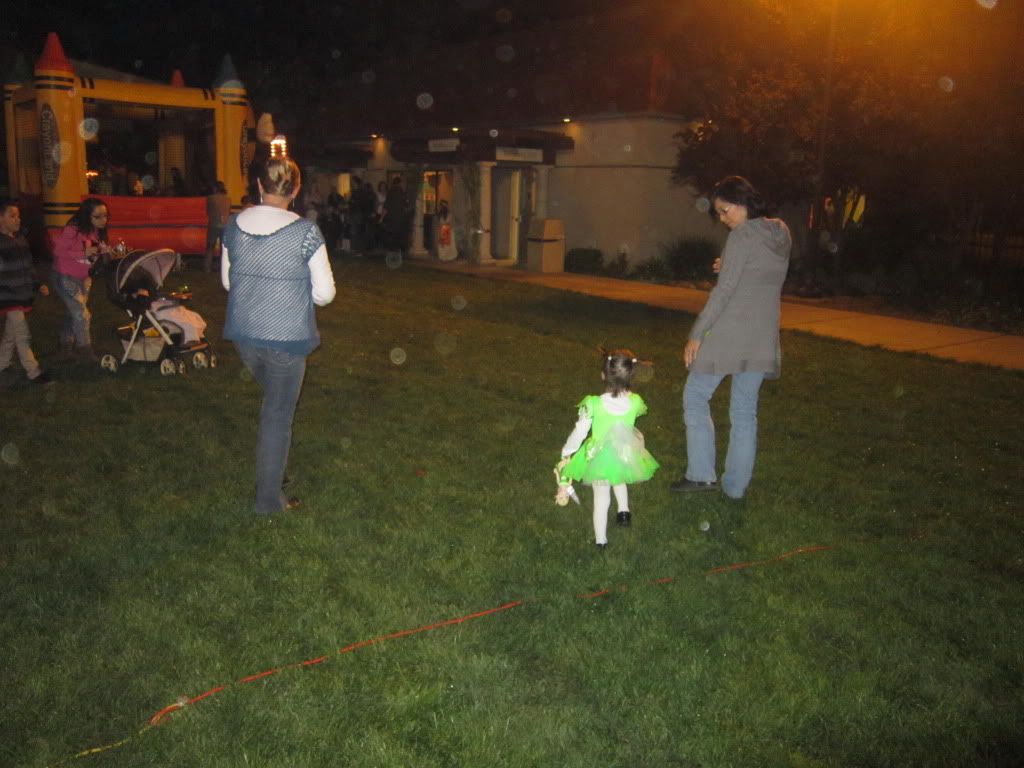 she played games with her Papa
and went down the slide together a few times ;0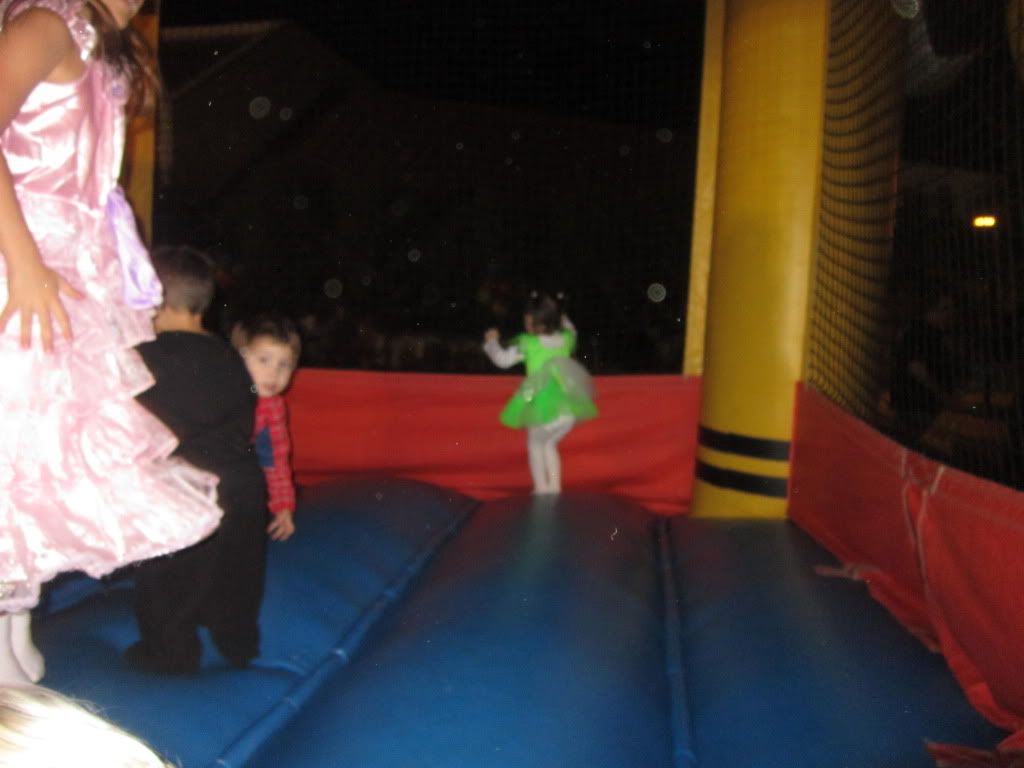 Jessica brought over some pumpkins to carve for the kids and Tyler went at it!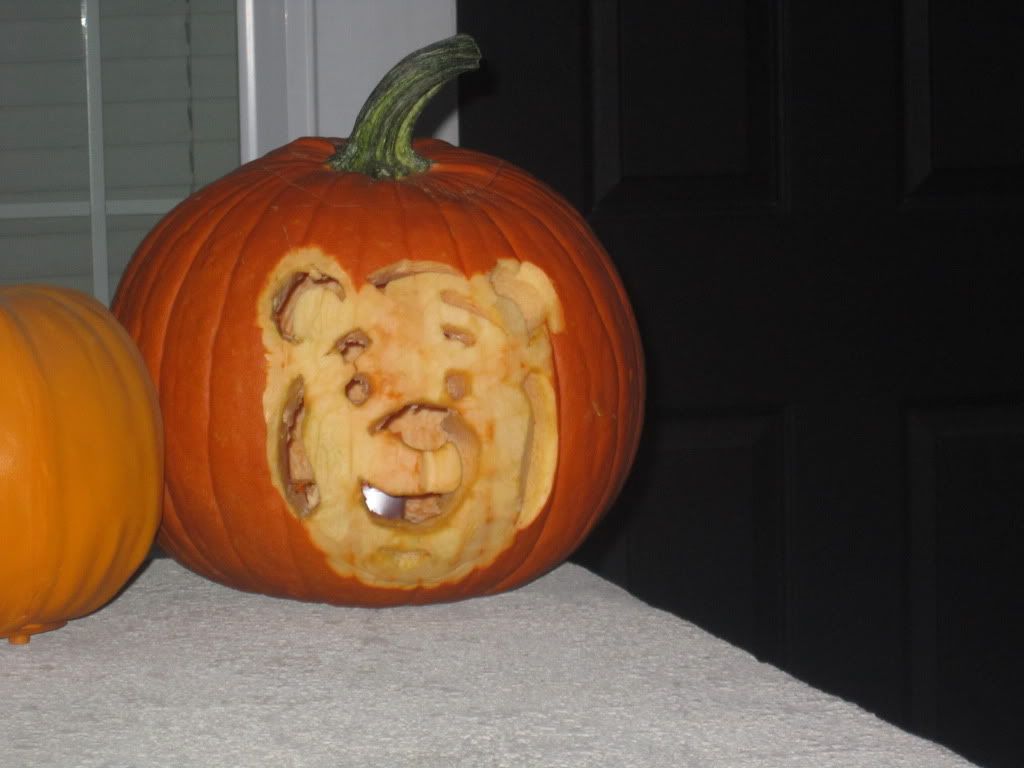 amazing! (too bad someone stole it on halloween night :0)
After the carnival night she had it down, but thought we were going to go play more games, ride more slides, etc to get more candy :)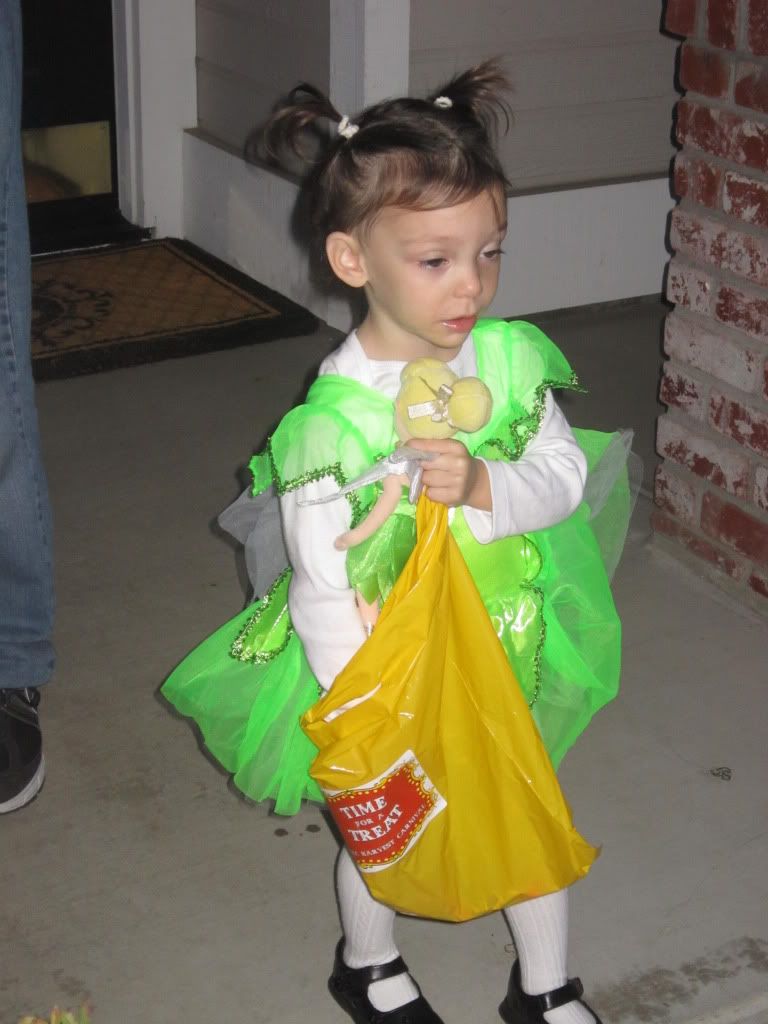 Caden the cow came to grab some goodies with us too!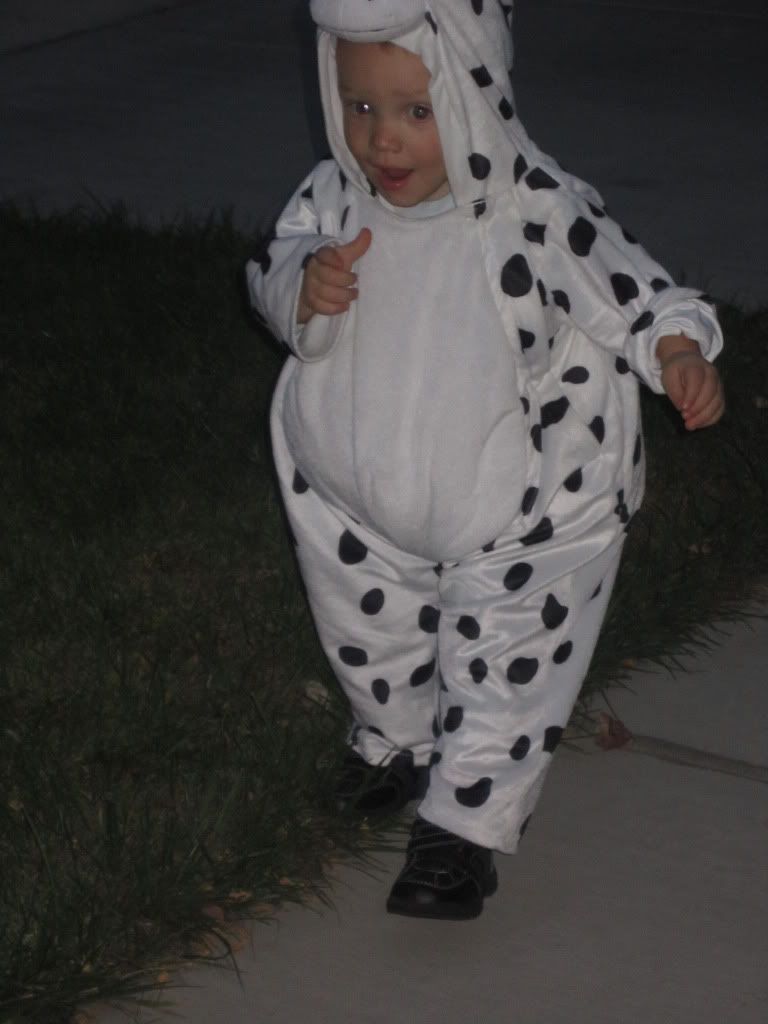 and Isaiah and my sister...oh my :)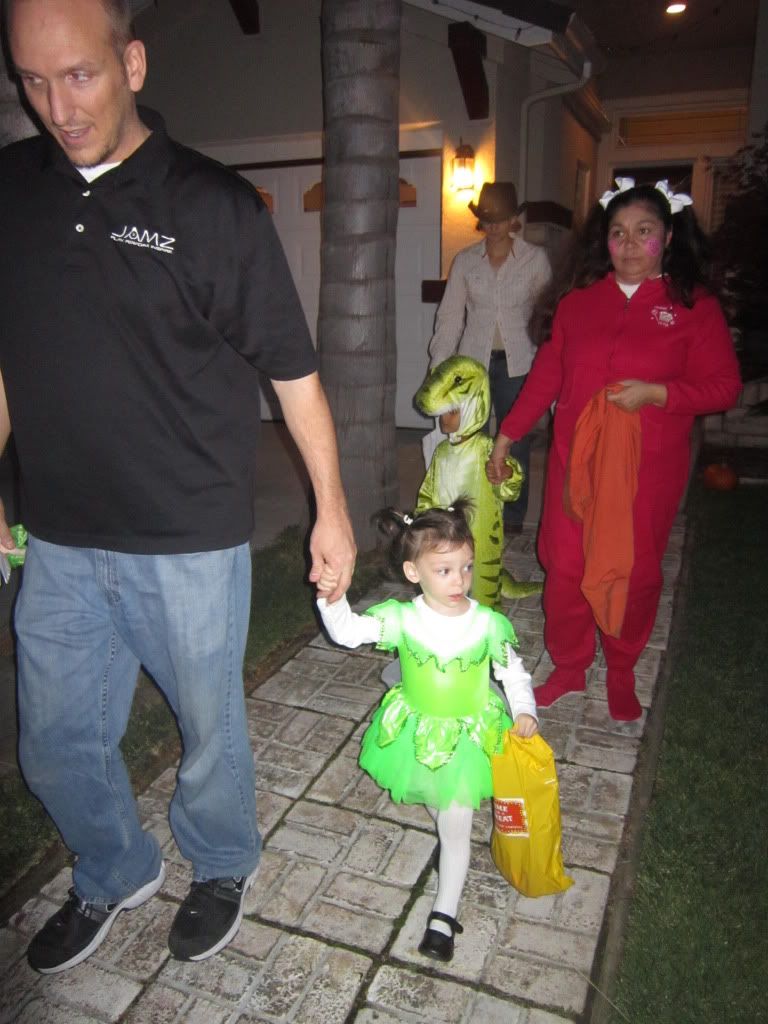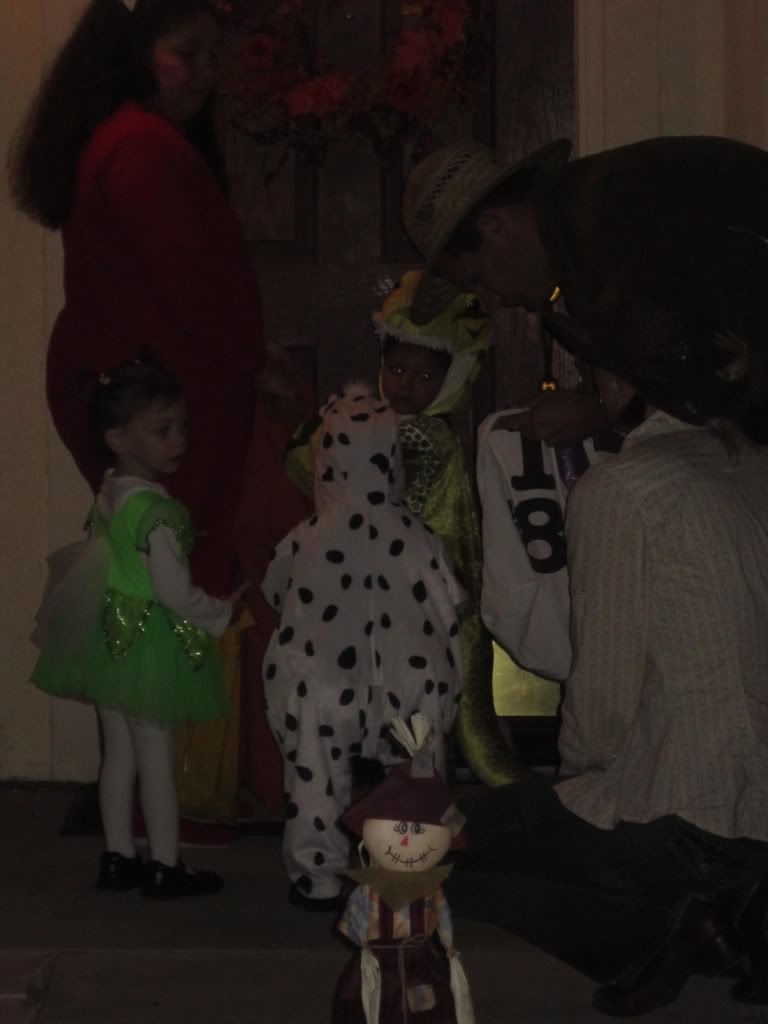 the kids had so much fun!