Well, folks, I'm just all over the place. I have 2 more posts started but just have had more important things to do then finish them up - so sorry!
BUT. I just saw this cool thing come through in an email and thought I would share in the meanwhile :) Lots of meanwhile stuffs, huh?! :)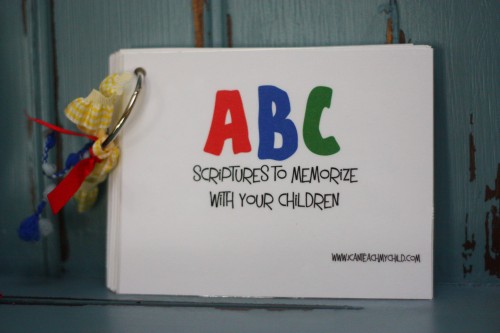 ABC Printable Scripture Cards
Super cool! I think I will print them and start going through them with Em so it will help just with letter recognition for now (abc's here we come!) and eventually will help with learning verses! YAY.