Alright. I am on the computer working on receipts and budget anyway...so I may as well upload some photos and videos that were taken last night and this am!
Sundays have turned in to Boyd BBQ & Swim days at our house, and I must say, it's a fun little tradition in the making!
I feel like, over these past few months, I've been SLOW MO when it comes to the camera trigger; missing MANY moments. Catching some (that I may or may not get back to and post!)...but missing so many more! Last night, for some reason I was snapping away!
In the past 6 weeks that the Denton's have been official Californians ;0 Mr Caden has done a lot of growing! I saw him last on Tuesday, and yesterday I was like 'he looks so much more grown up! bigger!' Maybe it's the walking so you see his length more?! I don't know, but Matt & Charrie concurred, whatever it is!
I thought it was sweet fun to see both Emma and Caden playing like big kids 'in the kitchen' so here are a few of those pics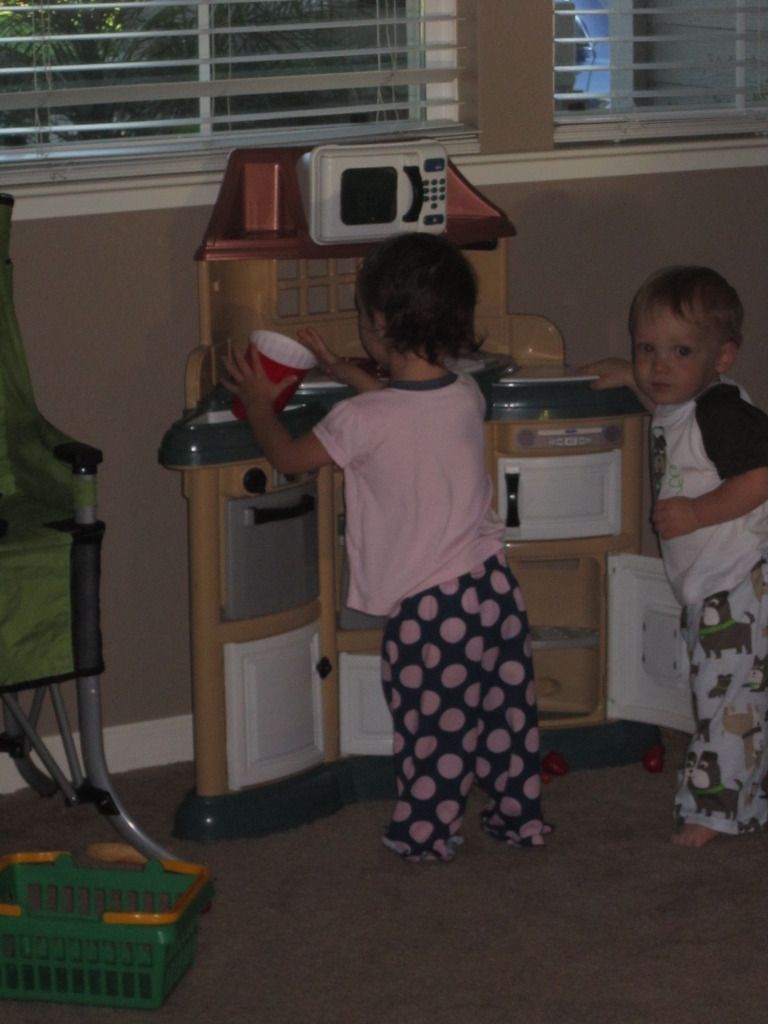 We made s'mores for dessert, and Emma enjoyed her first experience with this gooey treat!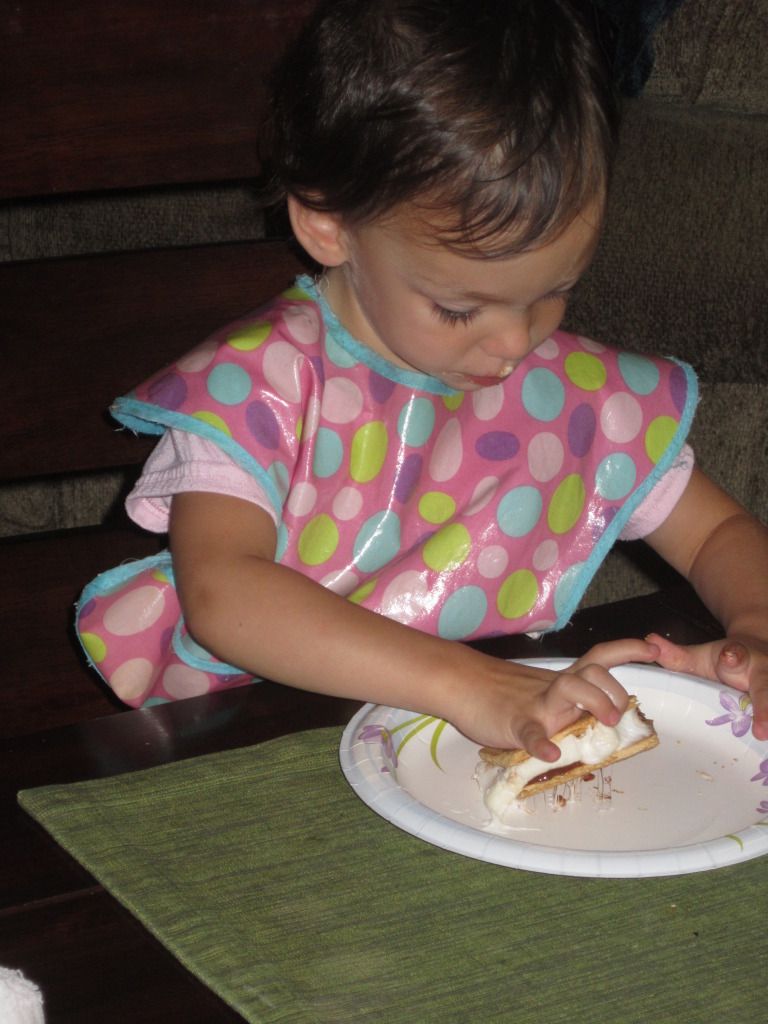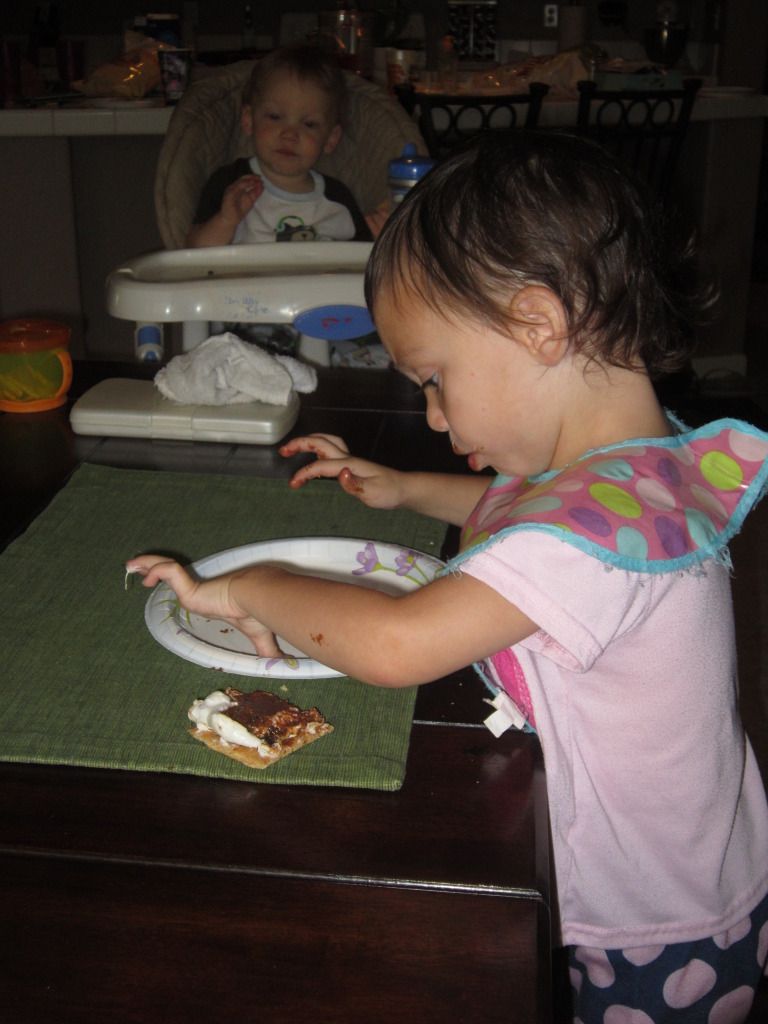 (caden had just graham crackers - good parents;0 - so no messy pics of him, just a cutie in the background in a couple)
Before the gang left, we Emma and Caden were playing in her room, and we walked in to Emma singing 'no more monkeys jumping on the bed'...I think she was trying to teach Caden how to 'play' to this song! Here are a few fun vids that we took...
THEN................
I turned and noticed Emma in her rocking chair with Panda, and she was 'reading' one of her bedtime books, 'Slamy' (Emma for Family)...this just warmed up my heart! She's such a sweetie!
LASTLY - SUCH A BLESSING...Emma slept in her bed ALL NIGHT LONG lastnight! She is told that if she does this, she gets to pick out a sticker in the morning...all together now, "oooohhhhhh";0
She was so excited I got the camera out at 6:45 ;0
(so glad all my years of 'saving stickers' has now paid off!)
I took this pic because the look on her face was SUPER excited about these shiny guys...but of course, it's covered up ;0
here she is, making her choice! Love that she has picked the (free) hallmark gold seals twice now - must remember she loves the free ones;0
So there we are! Hope everyone had a great weekend! We loved having Tyler around....things are turning up over here and we're all smiles about it ;0