Back in November, we had the fun opportunity to take Emma to Discovery Kingdom (aka Marine World). It was a nice family trip, just the three (well, 4;0) of us for the day and between travels for Tyler. We thought Emma would just enjoy seeing all the animals (and tix were FREE!)...and boy did she!
This was our first stop: sea lions...she's still doing her 'arc, arc' while clapping and referring to these guys ;0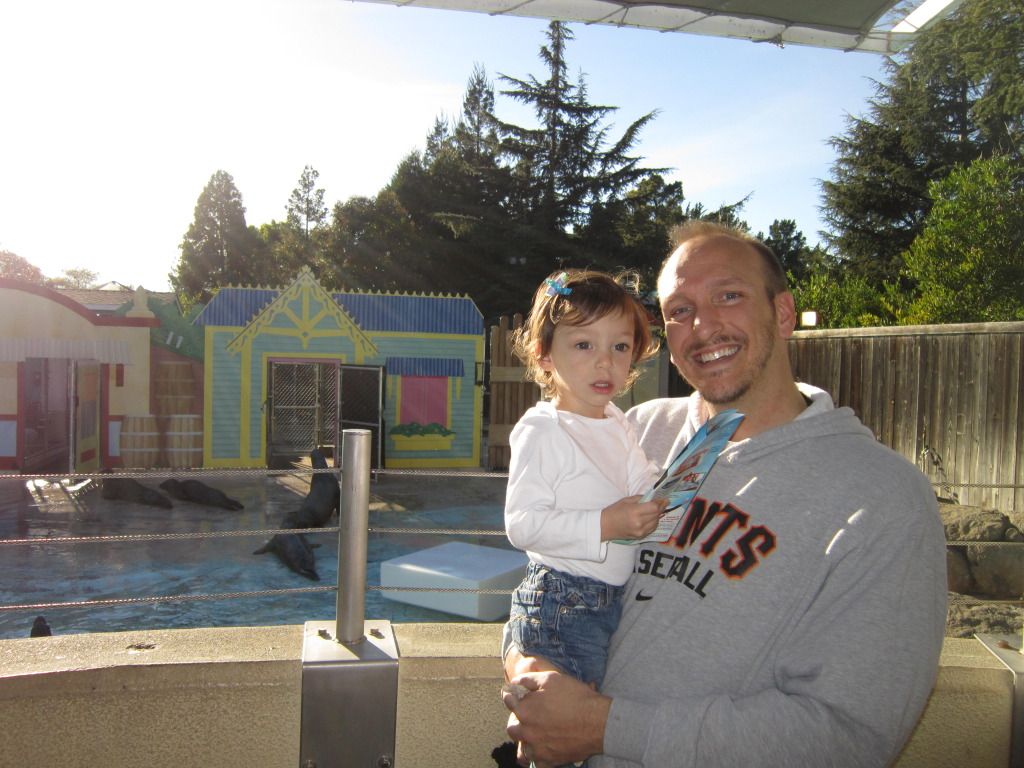 Next up were the penguins. Not the best pic, but I had to share because she was so worried about these little guys. They each had tags on their arms. She thought they were band aids and, she's so traumatized by 'pokes' from the doctor, that she thought all the penguins had 'pokes'. She talked about that for SO LONG. Every now and then she still brings it up ;0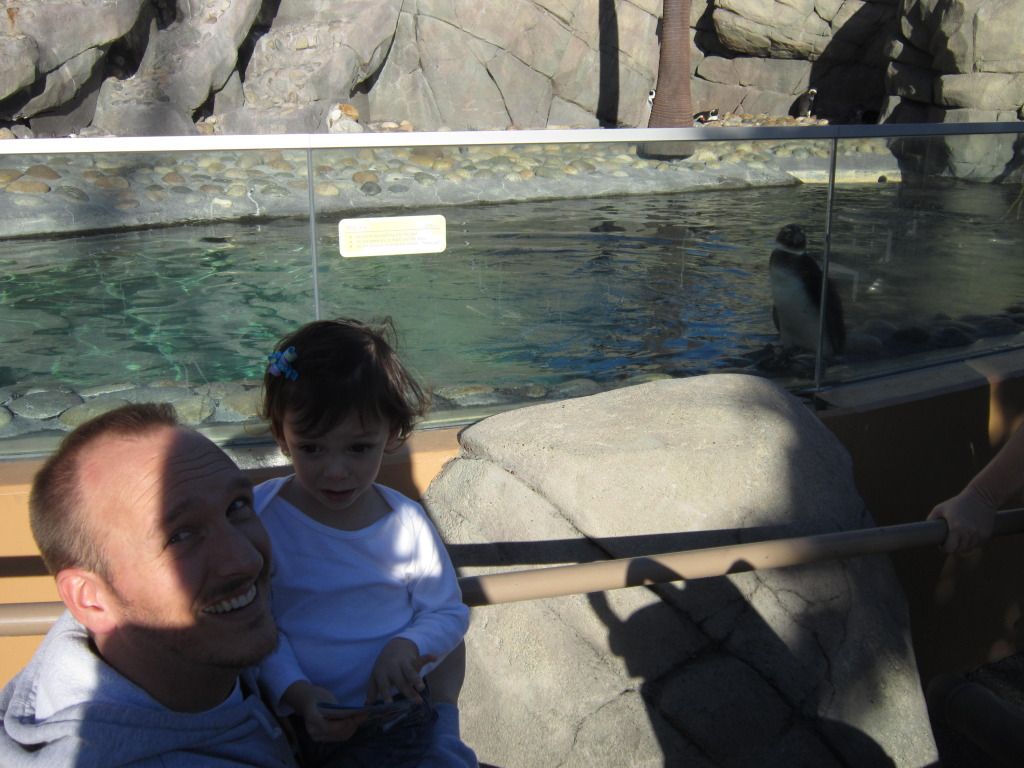 To me, this was one of the neatest for her because they were right in front of her!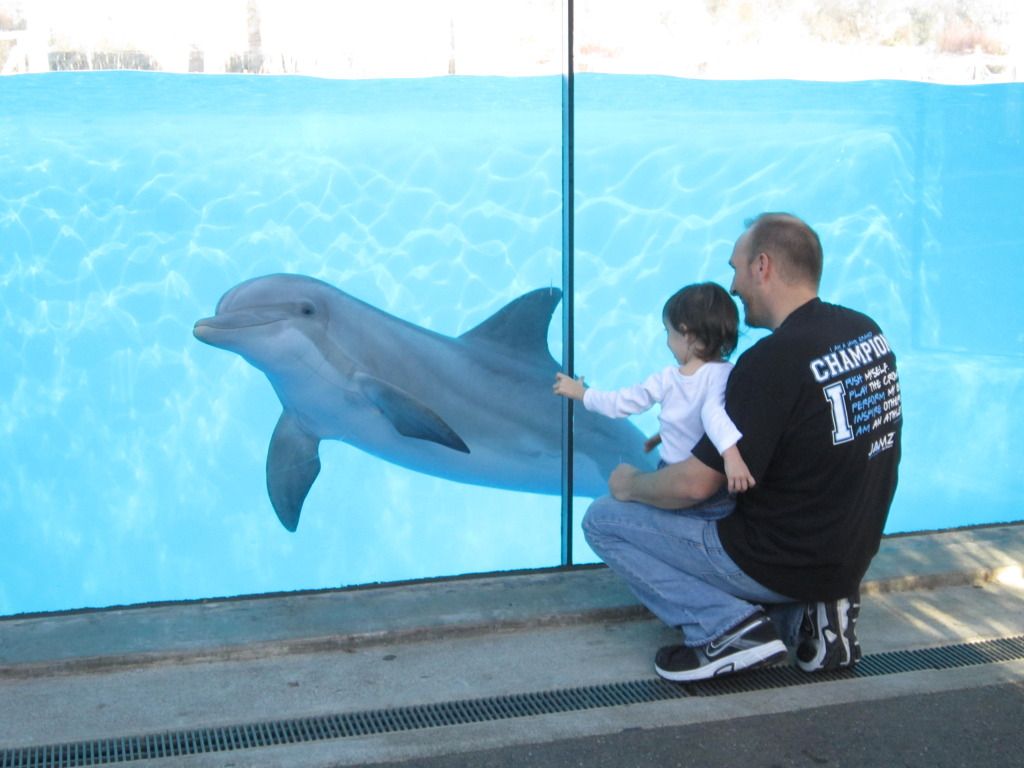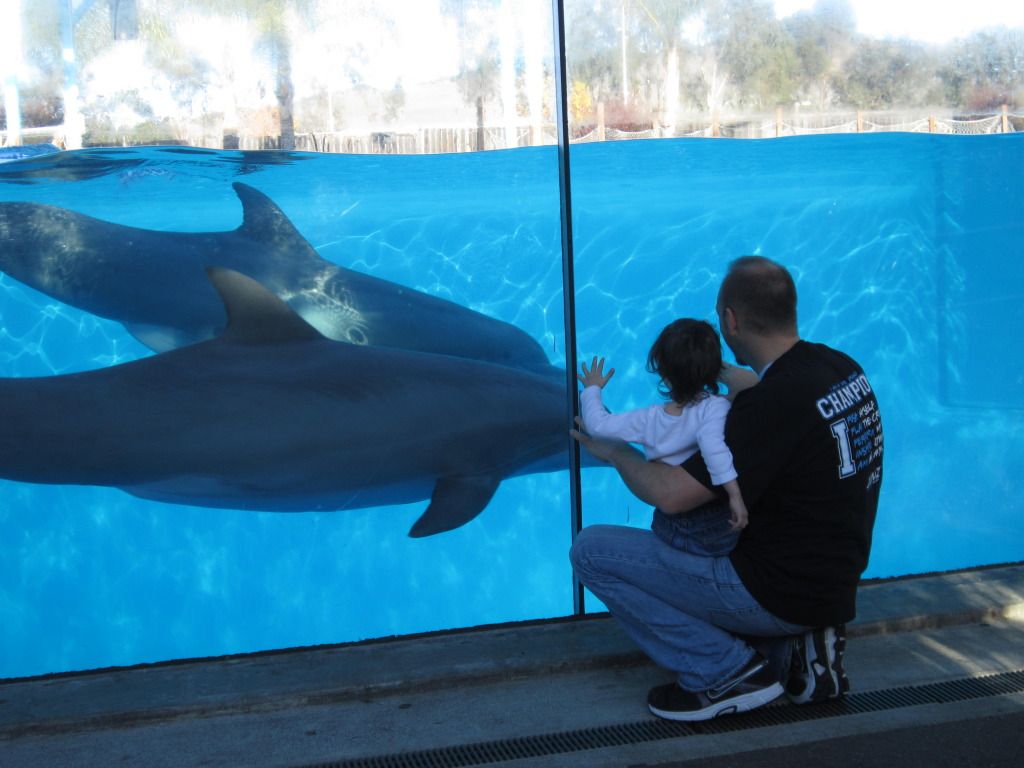 she doesn't know that sharks are scary yet, so not too impressed by these guys swimming right above her!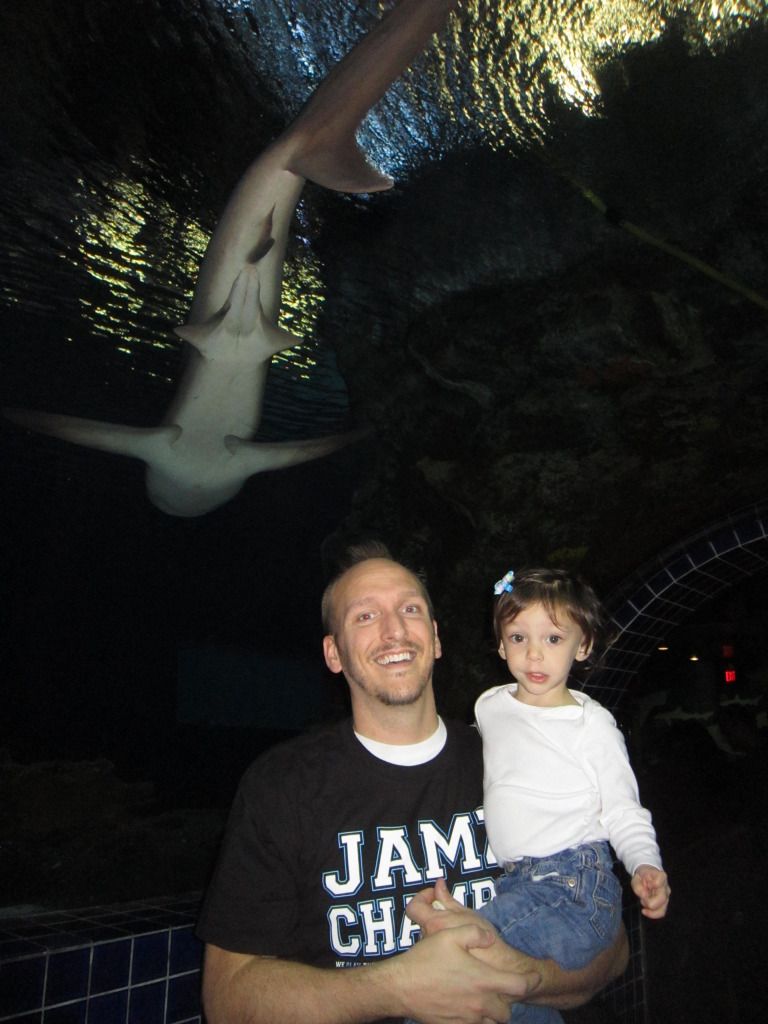 loved seeing the giraffes! And, PS, this is her 'smile' or 'say cheese' face...love it yeah?!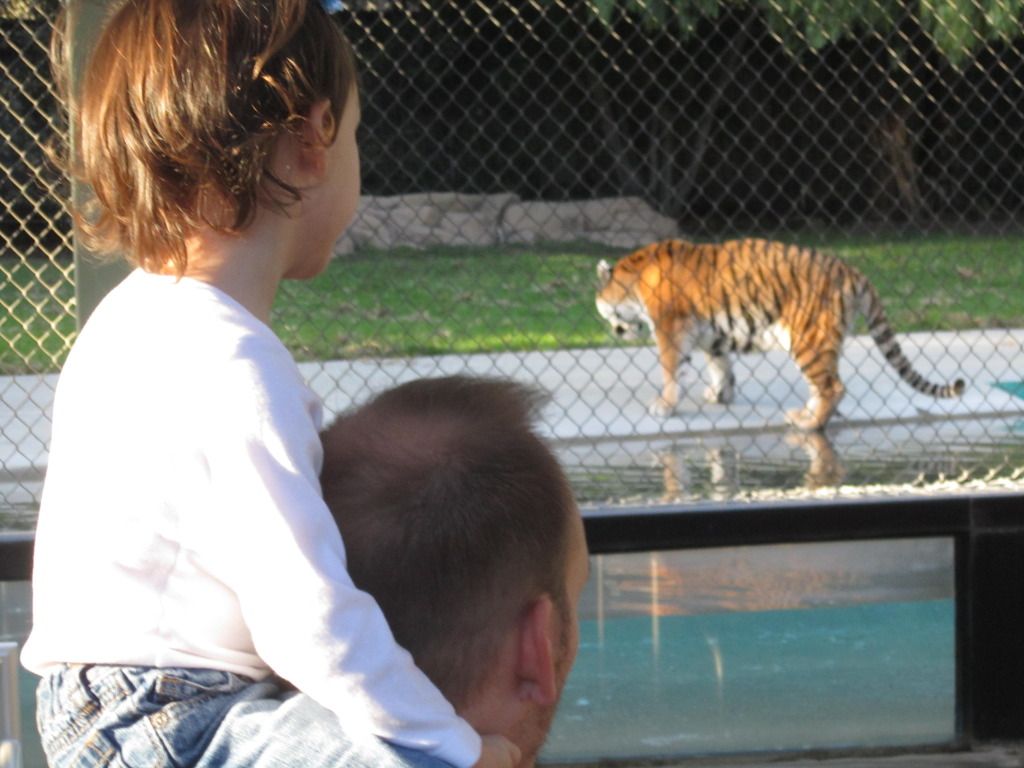 here she is saying 'roar' ;0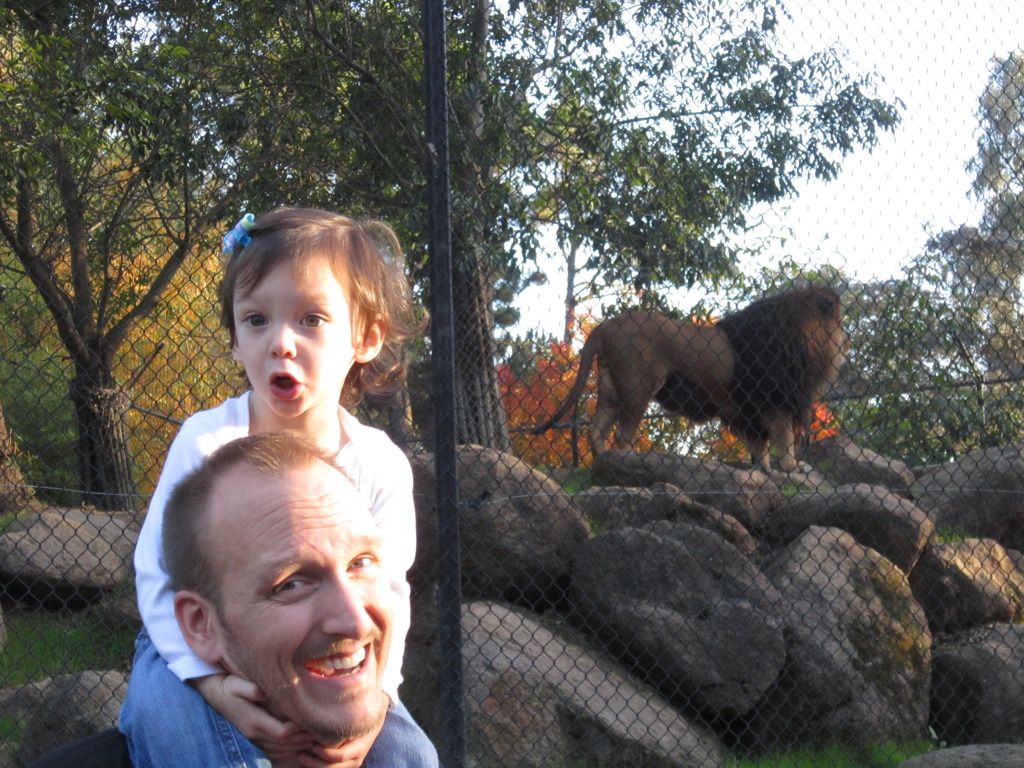 She loved all the animals and the whole day, but, this little girl...when we'd tell her to tell someone about our trip, all she could talk about was getting to hi-five rudolph! ;0 (she just watched Rudolph the Red Nose Reindeer movie this year and he's her fave;0)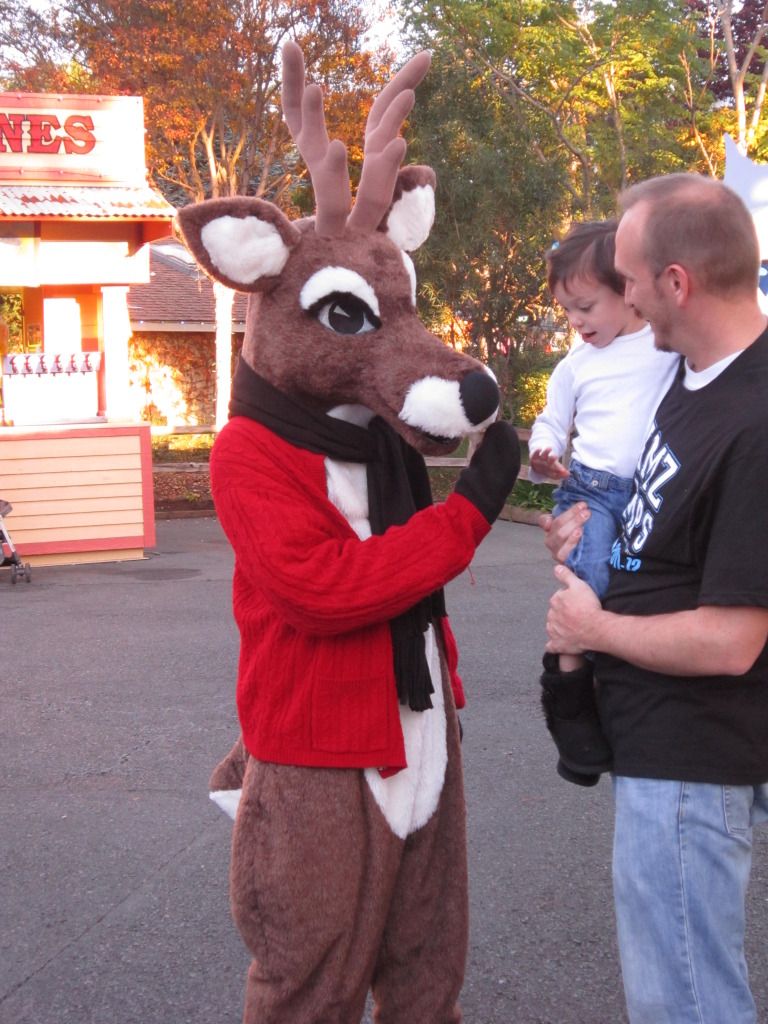 We don't get many pics together, so had to share this one (see, she's 'smiling' for the camera!)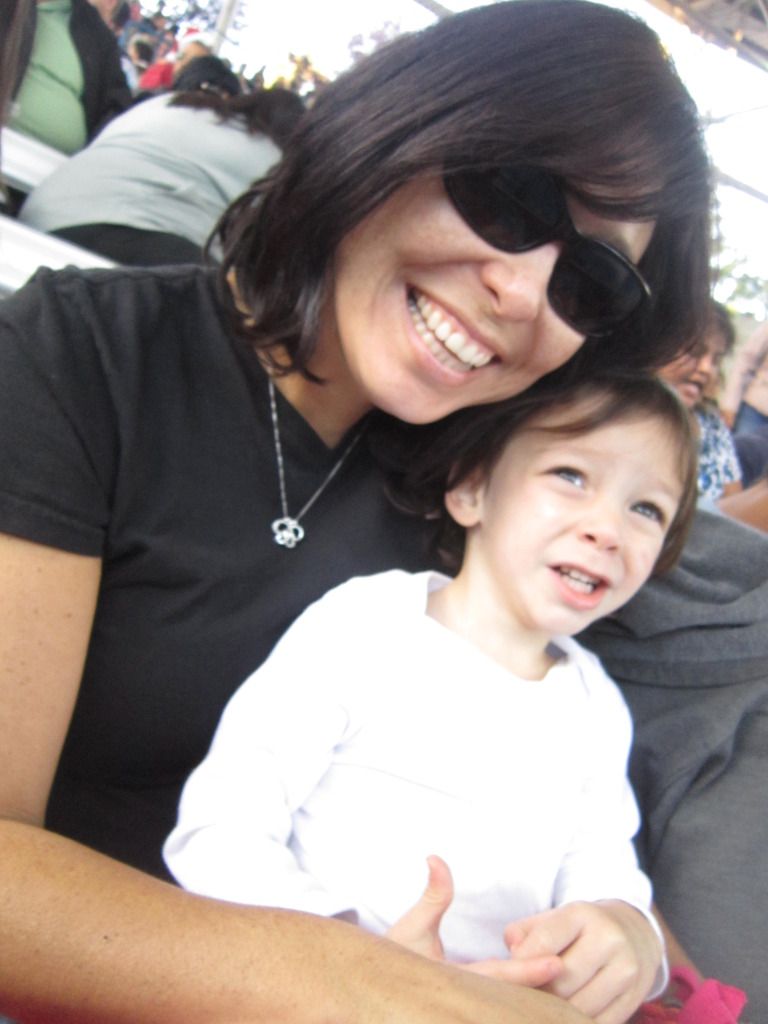 We ended our day at the Dolphin Show. We got front row seats....and didn't realize that there was a reason the front row was open!!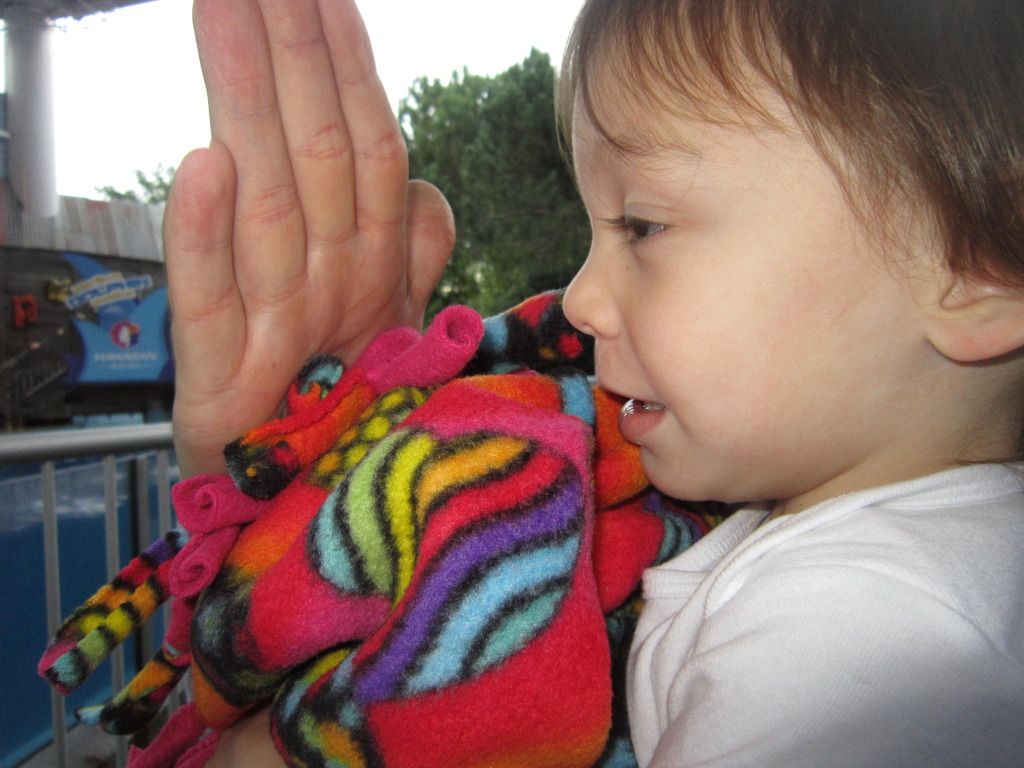 We got splashed....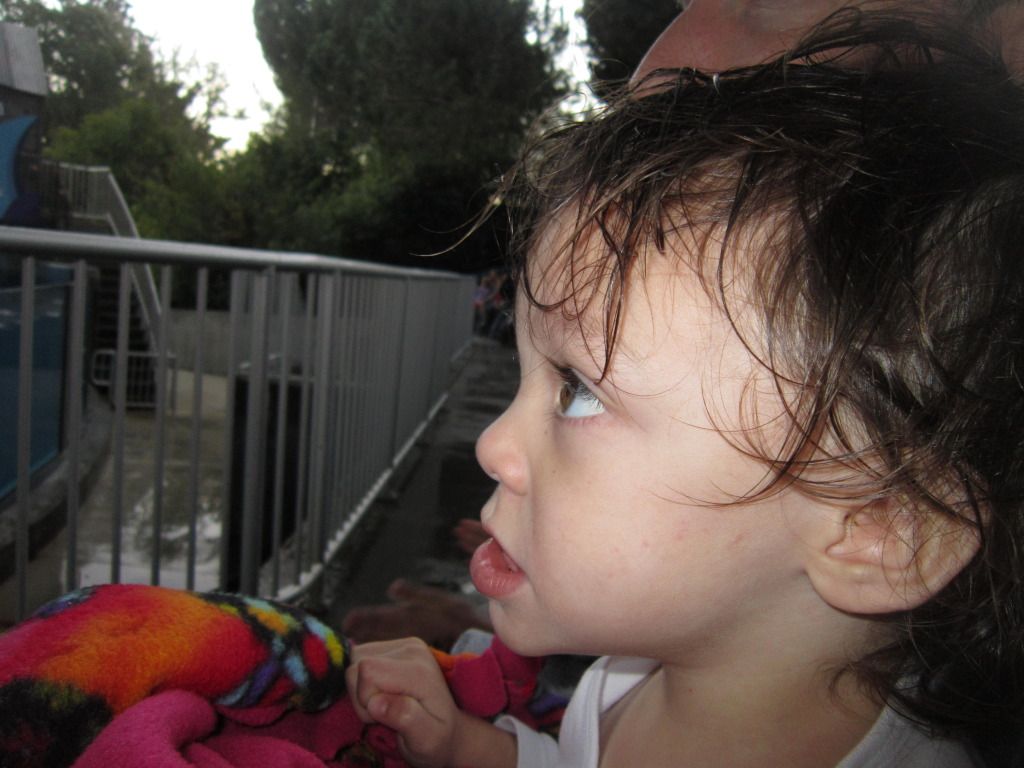 So sorry that I've been so slow with posting these last few months! There are several reasons...one is that I'm almost out of room on my photobucket account...so it makes posting pics a little challenging but I don't have time to figure out what to do about it :( Will try to keep truckin' along here, tho!